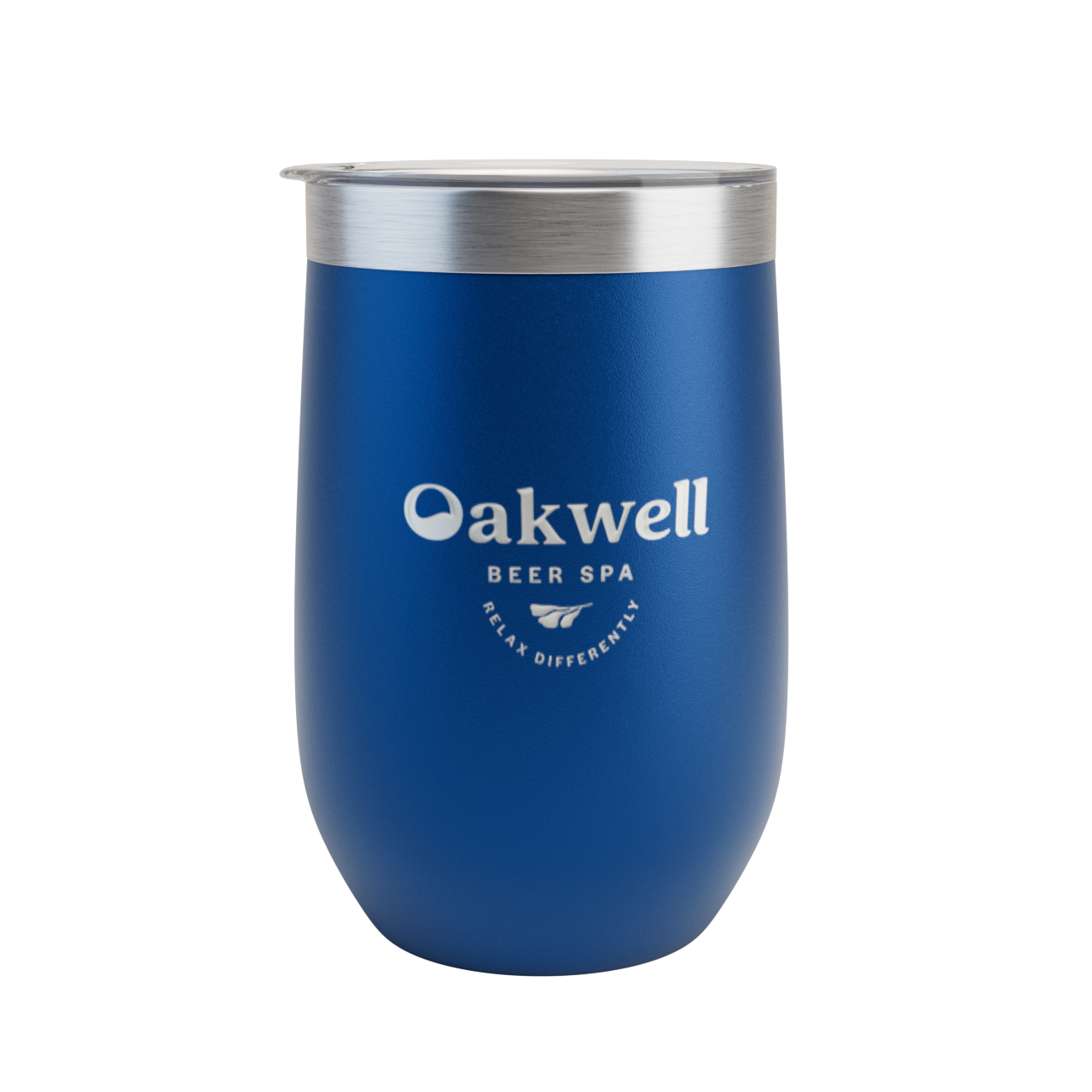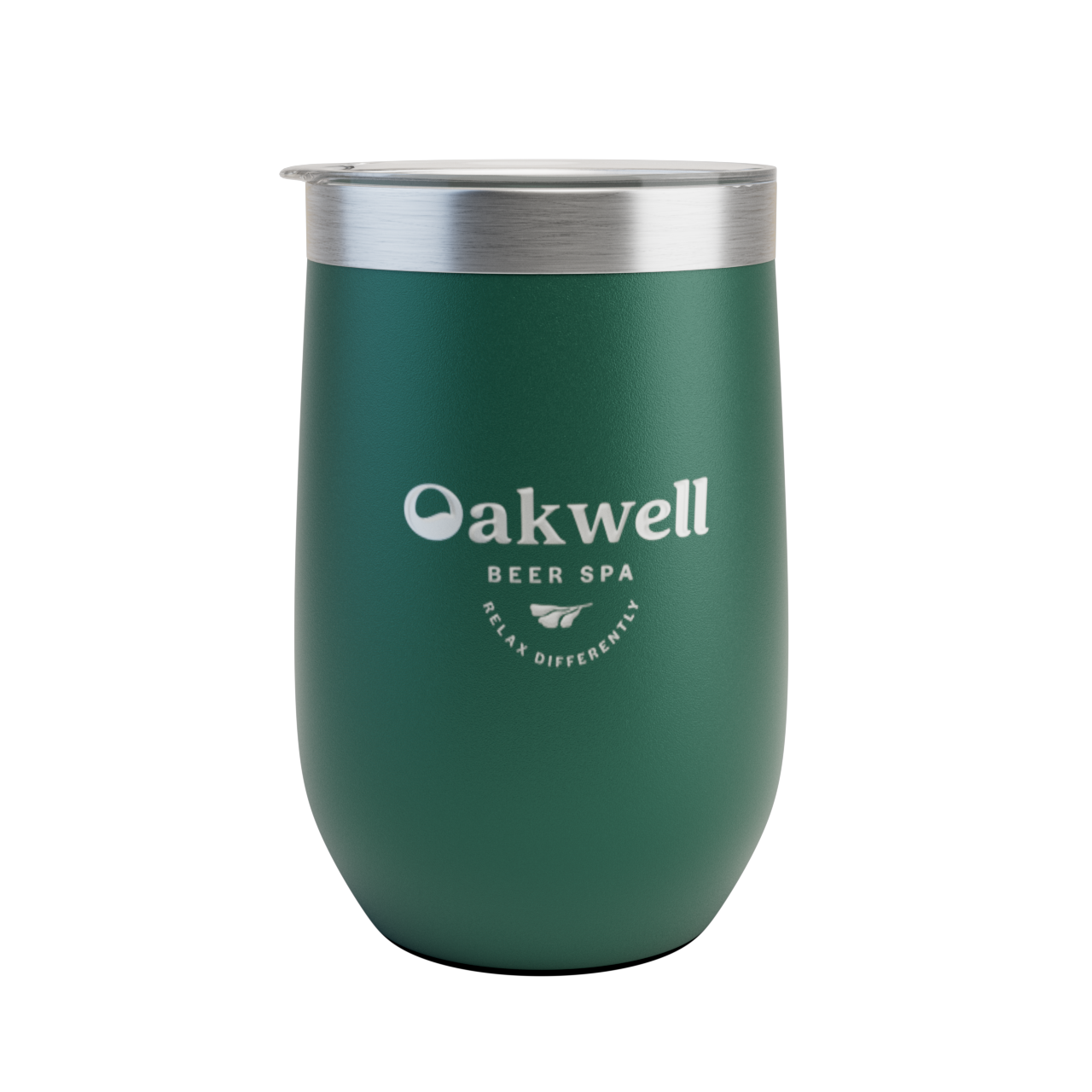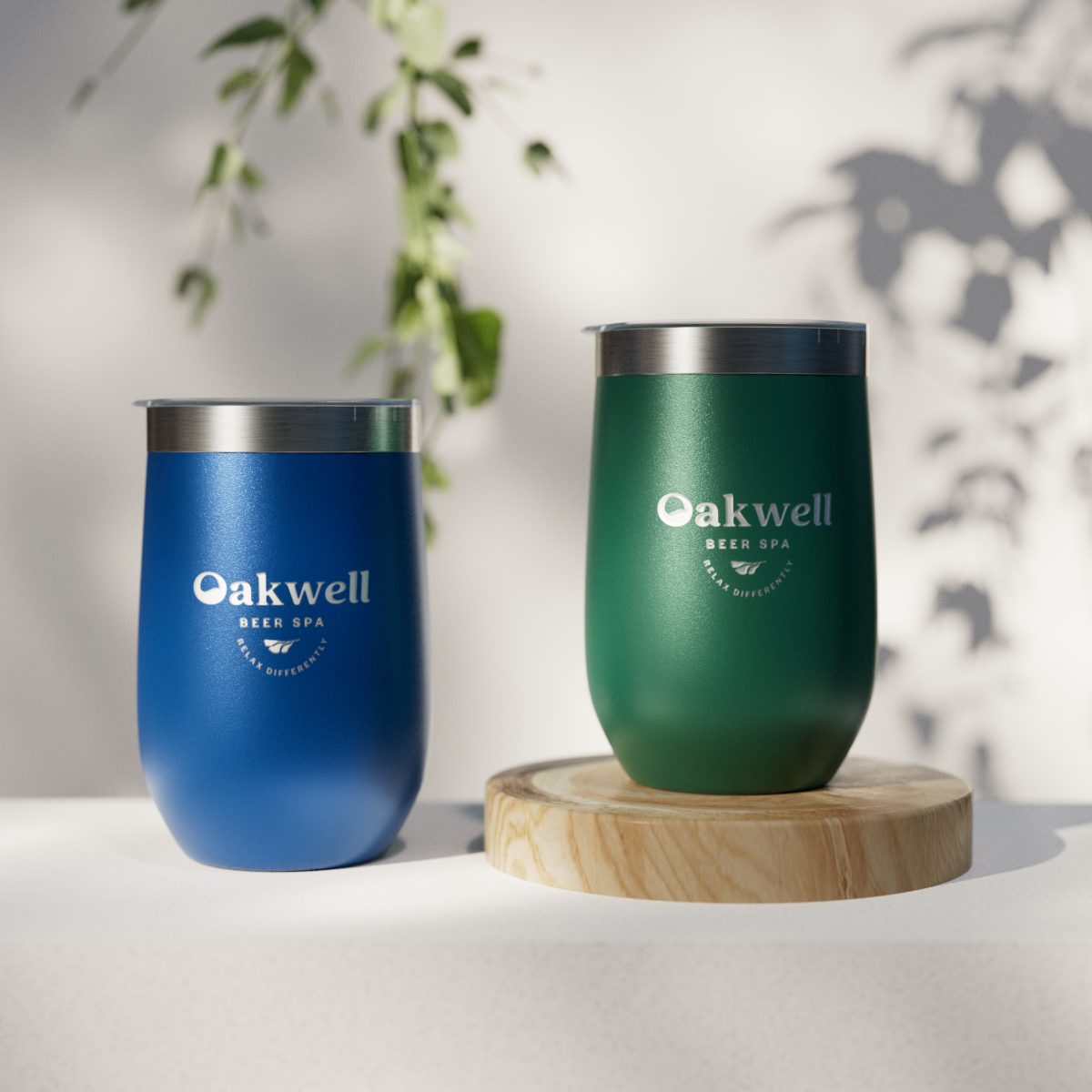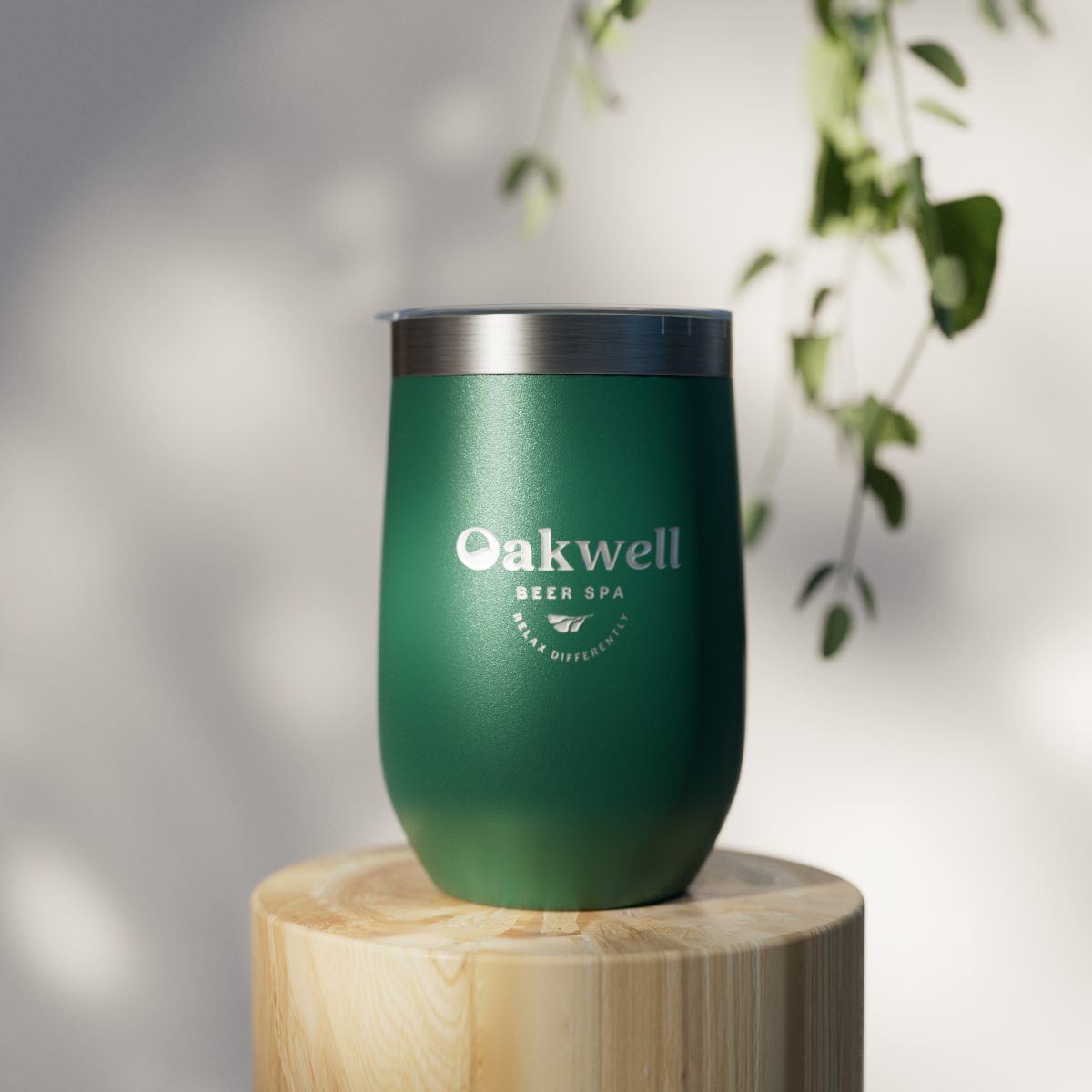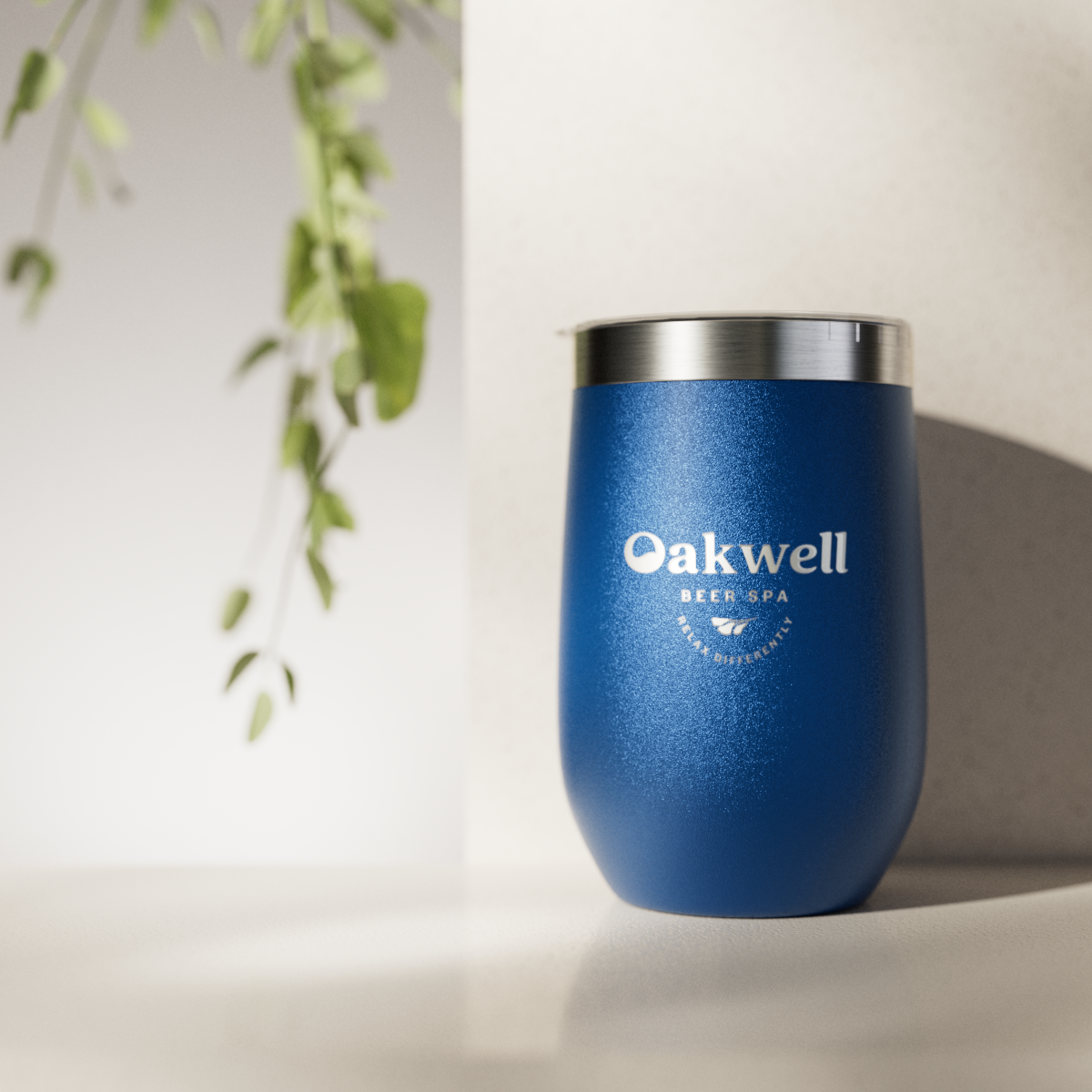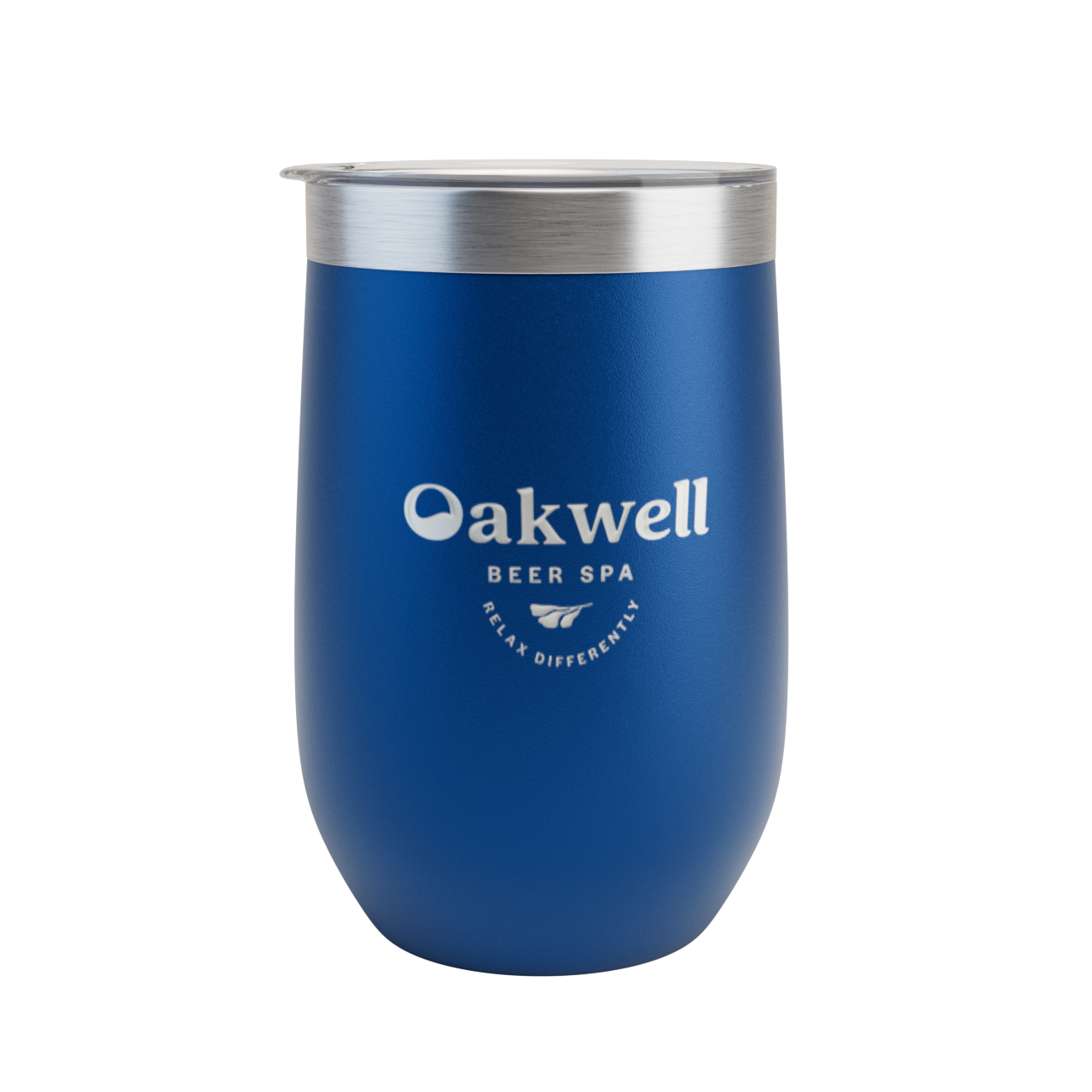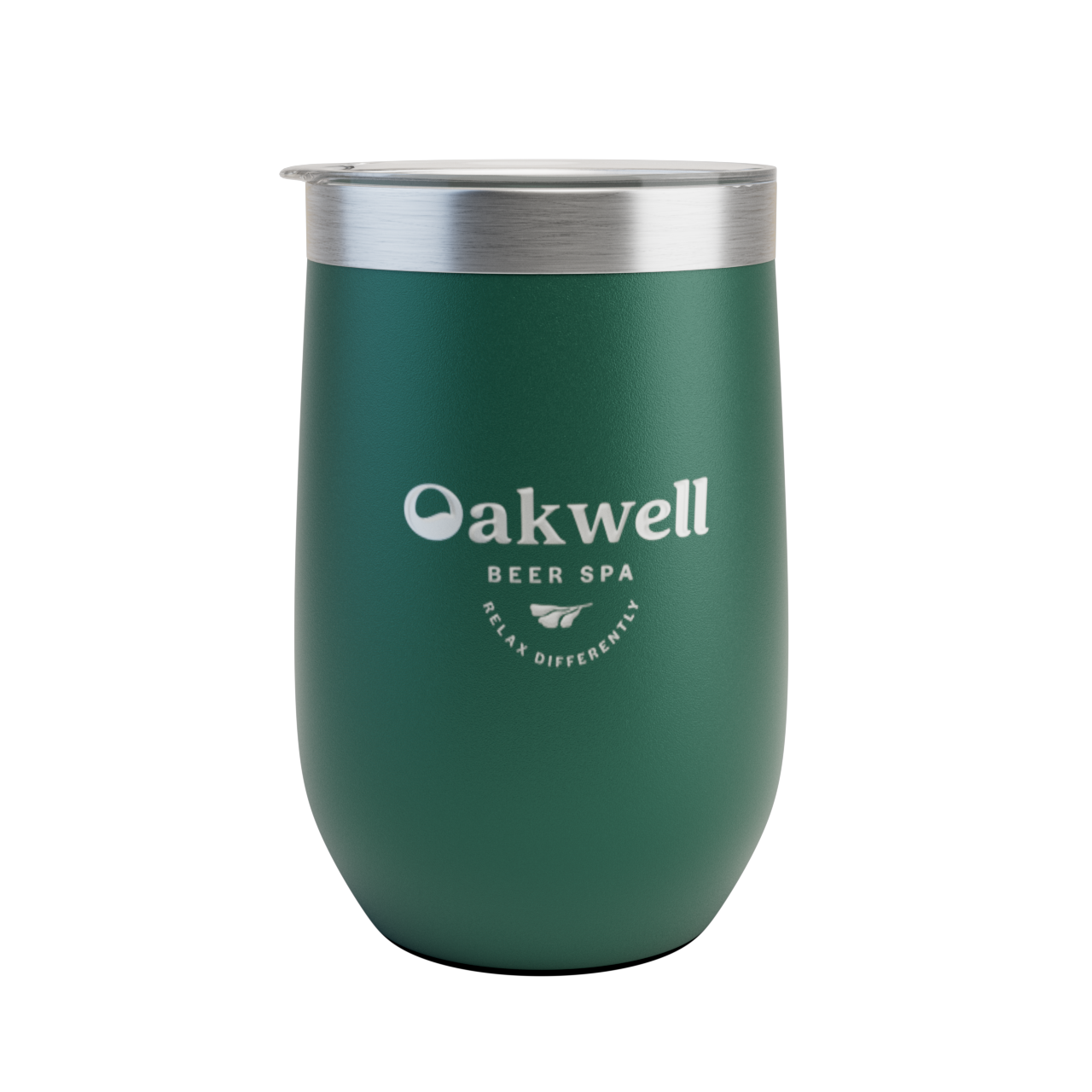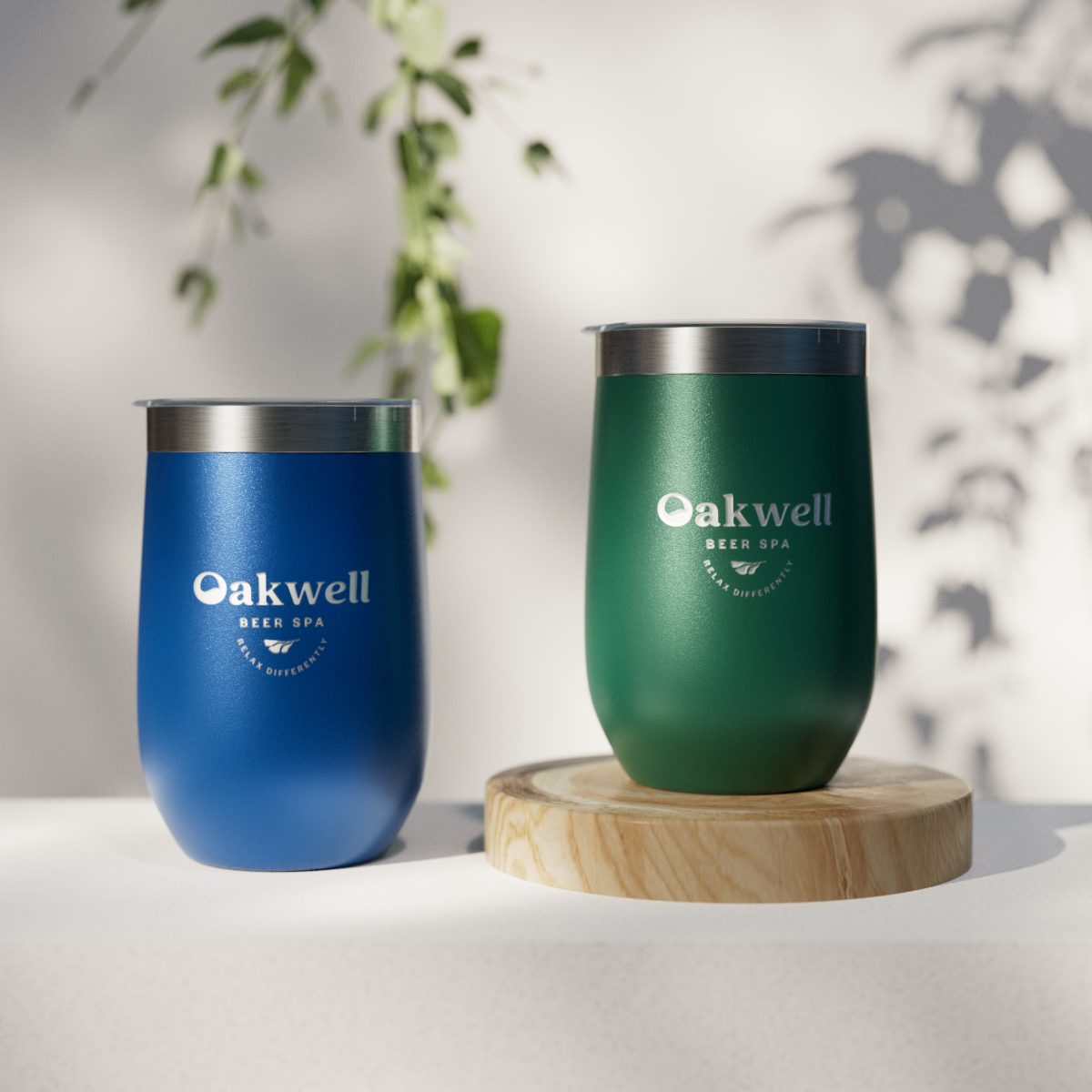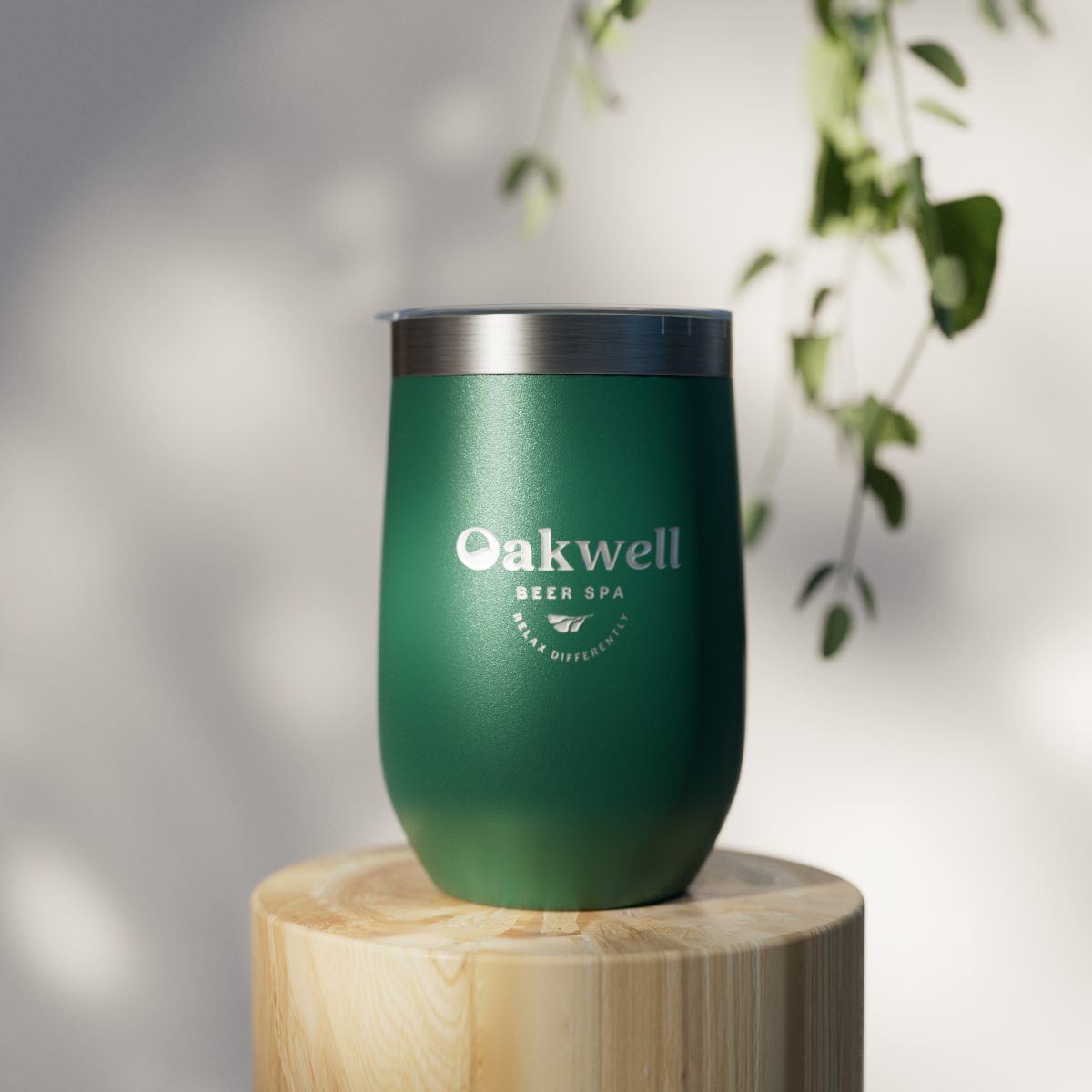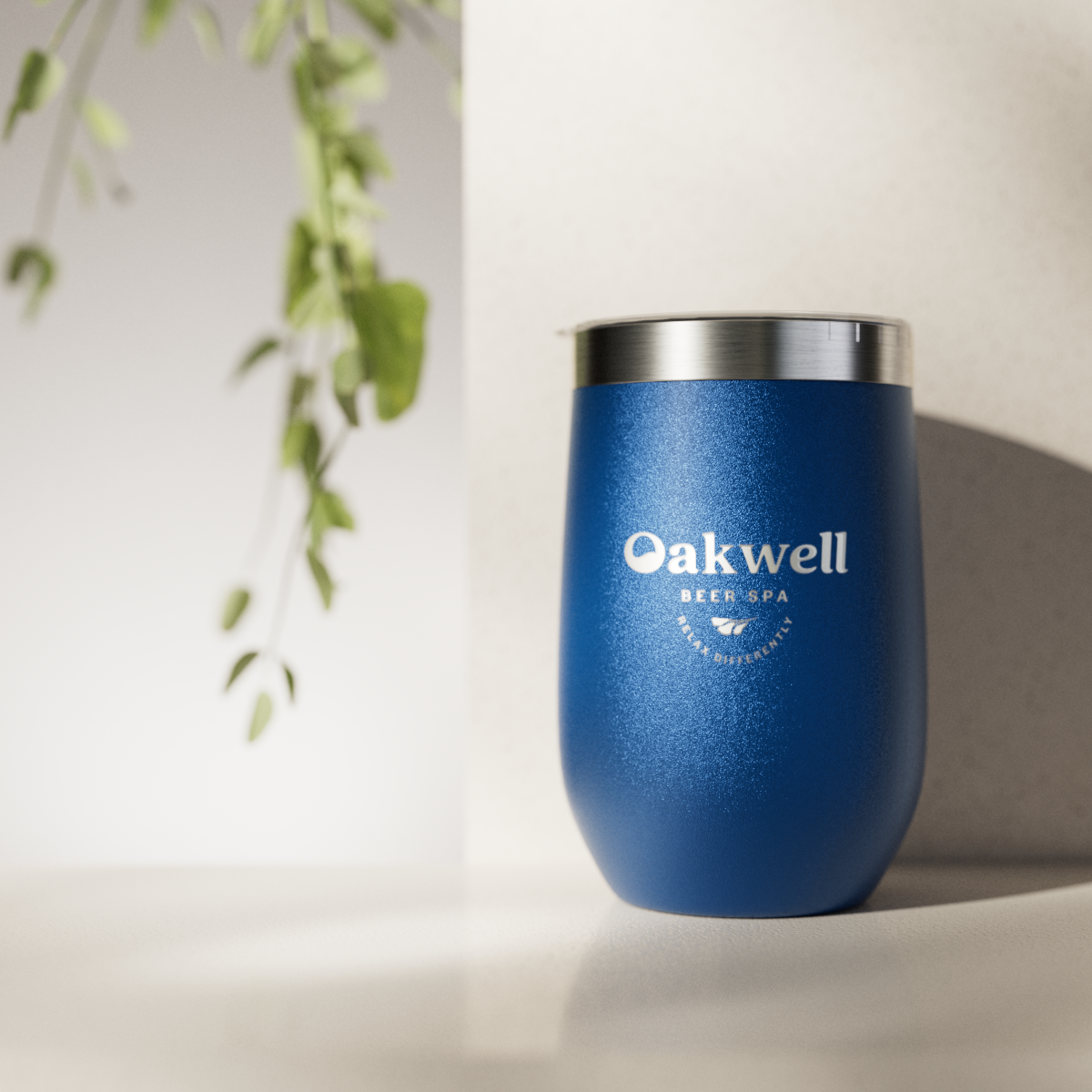 Insulated Stainless Steel Tumbler
$25.00
8.0 FL OZ / 240 ML
Keep your drinks icy cold with the Oakwell Cosmetics Insulated Stainless Steel Tumbler. It also works great to keep drinks warm. Whether you're enjoying wine, cider, a cocktail, or even coffee, your tumbler's triple-walled stainless steel will maintain its temperature.
Benefits of the Insulated Stainless Steel Tumbler:
A stylish tumbler that keeps your drink incredibly cold
✓ Maintains your drink's temperature, even if you're enjoying a sauna or campfire
✓ Comes in two colors, blue or green, which represent tranquility
✓ Includes a leak-proof lid for easy sipping
✓ Holds up to 16 ounces of any cold or warm drink

How It's Made - The Good Stuff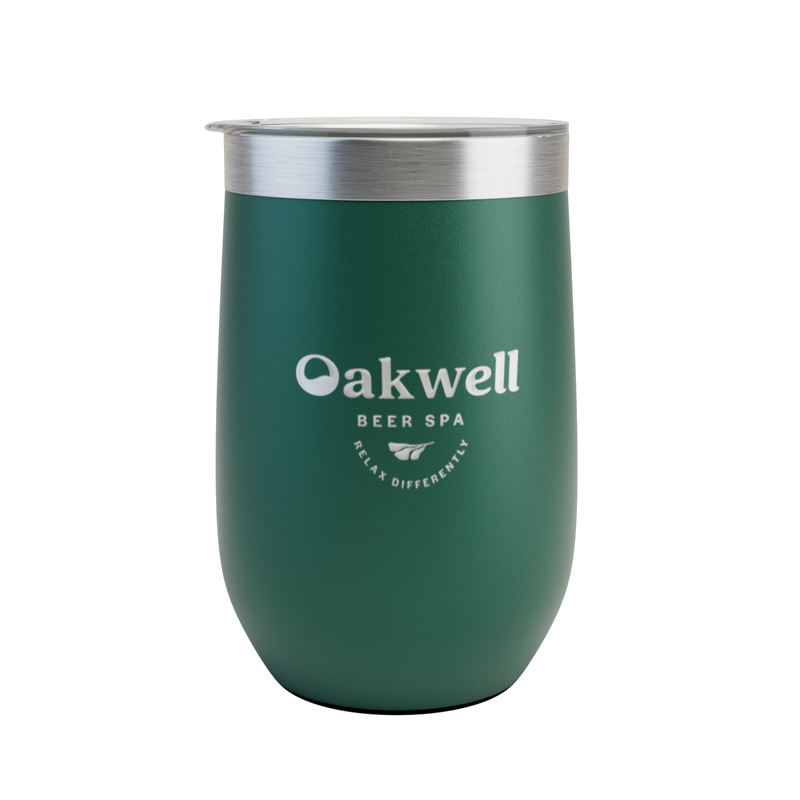 16-Ounce Capacity
Hold 16 ounces, or 8 cups, of your favorite hot or cold beverage.

Secure, BPA-Free Lid
Relax freely and take your cup on the go with your tumbler's BPA-free, secure, and leak-proof lid.

Triple-Wall, Insulated Stainless Steel
Maintain your drink's hot or cold temperature with the unique triple-wall, insulated stainless steel material that's also BPA-free.

Powder Coated Green or Blue Exterior
Choose the color of your choice – green for nature's healing and tranquil energy or blue for water's calming and refreshing vibe.

Oakwell Beer Spa Logo in Silver
Create your own Oakwell Beer Spa experience with a branded tumbler with a sleek silver logo. Fun fact: Oakwell Cosmetics originated from Denver, Colorado's award-winning Oakwell Beer Spa.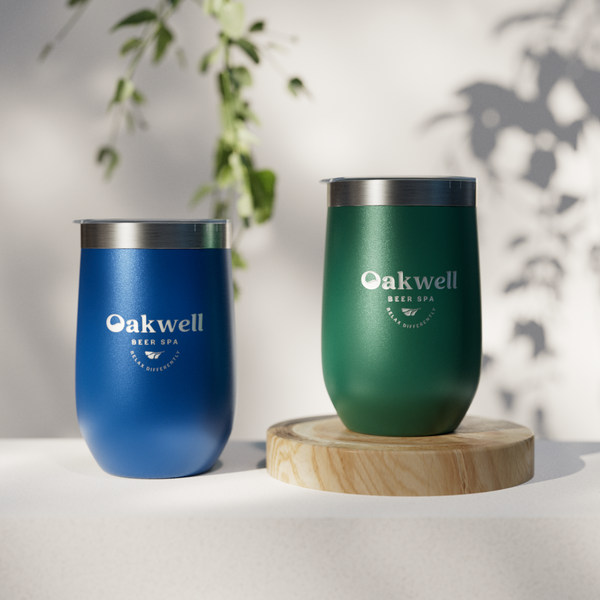 How to Use Your Insulated Stainless Steel Tumbler
1
Slowly pour a delicious beverage into your tumbler.
2
Securely put your lid on.
Insulated Stainless Steel Tumbler Pairs With
Stainless Steel Insulated Tumbler FAQs
You can put warm or cold drinks in insulated, stainless steel tumblers. These tumblers are made with materials that protect what's inside from outside temperatures, so your drink will maintain its temperature for hours. This is the perfect steel beer tumbler! You can also use it for wine, cocktails, or coffee.
Yes, you can put any hot drink in your stainless steel tumblers, including coffee or tea.
You can expect a hot drink to stay warm for up to 12 hours and a cold drink to stay cool for up to 24 hours.
Insulated Stainless Steel Tumbler