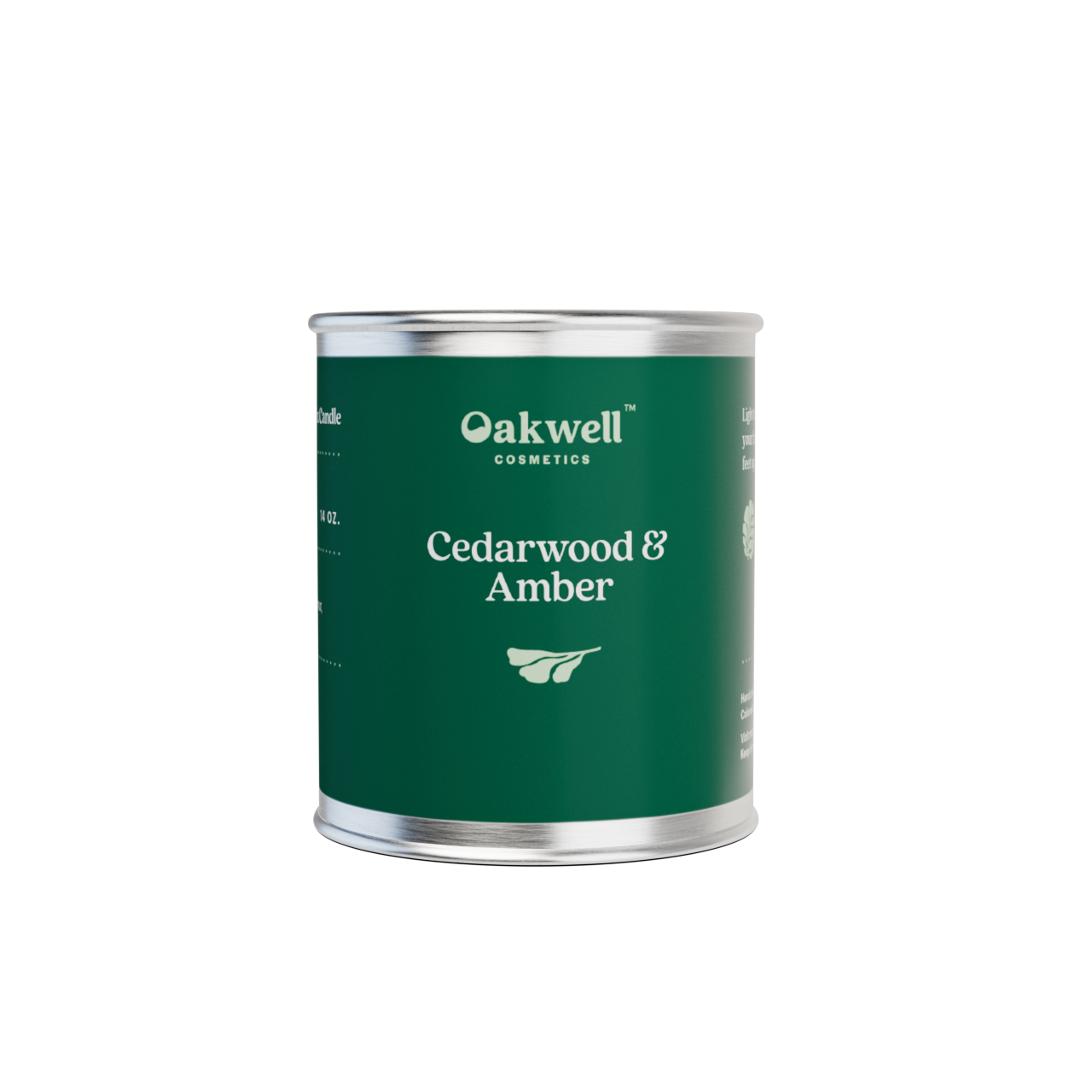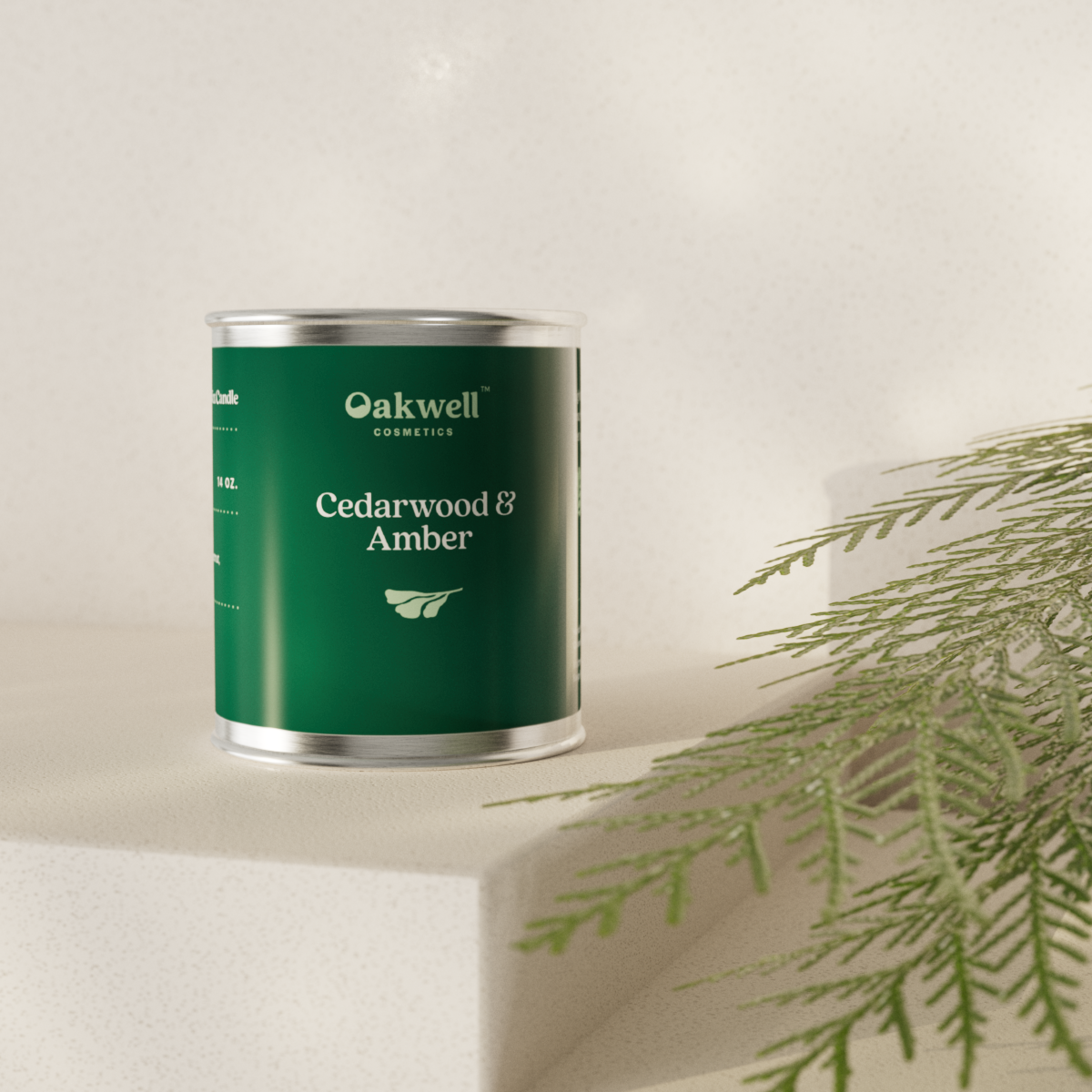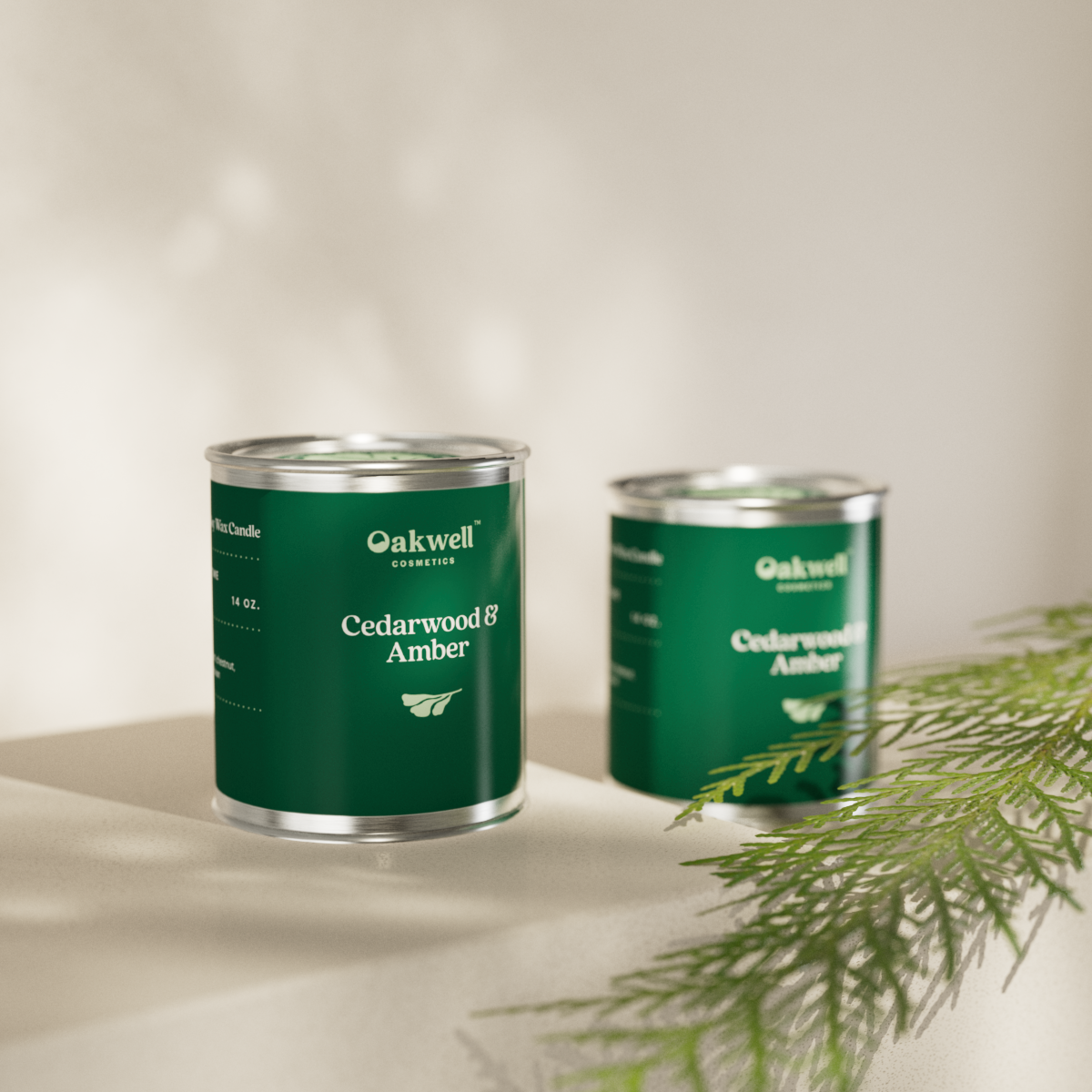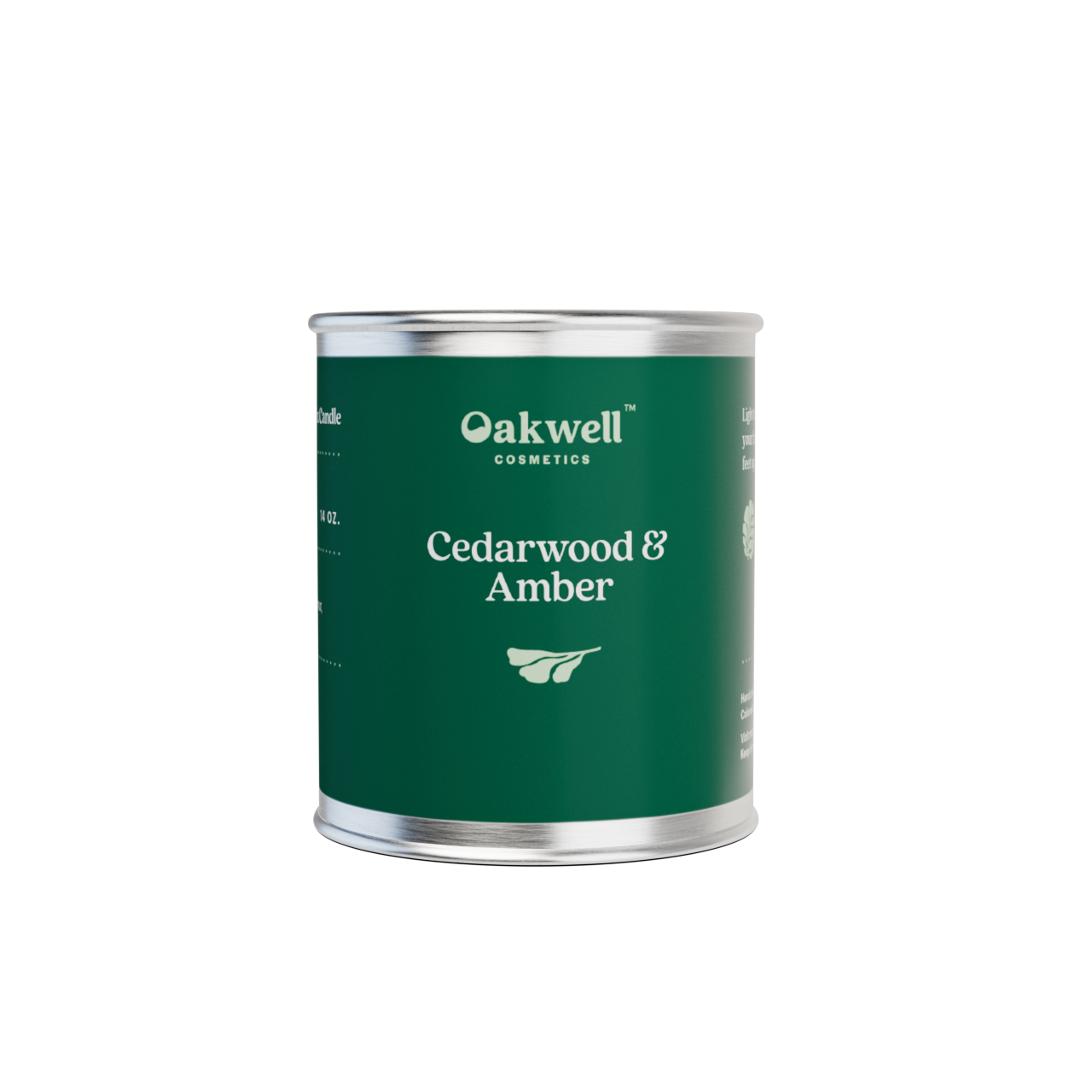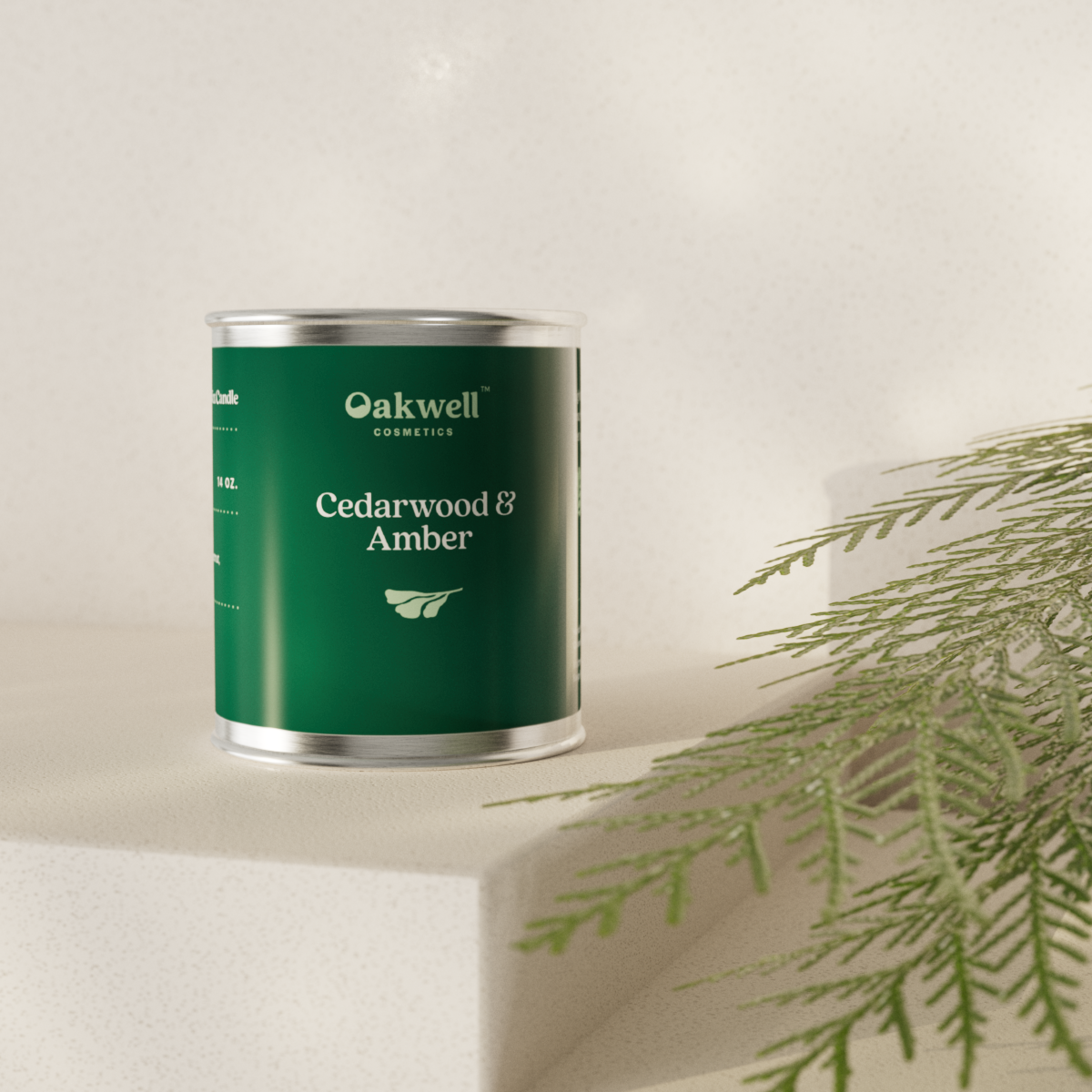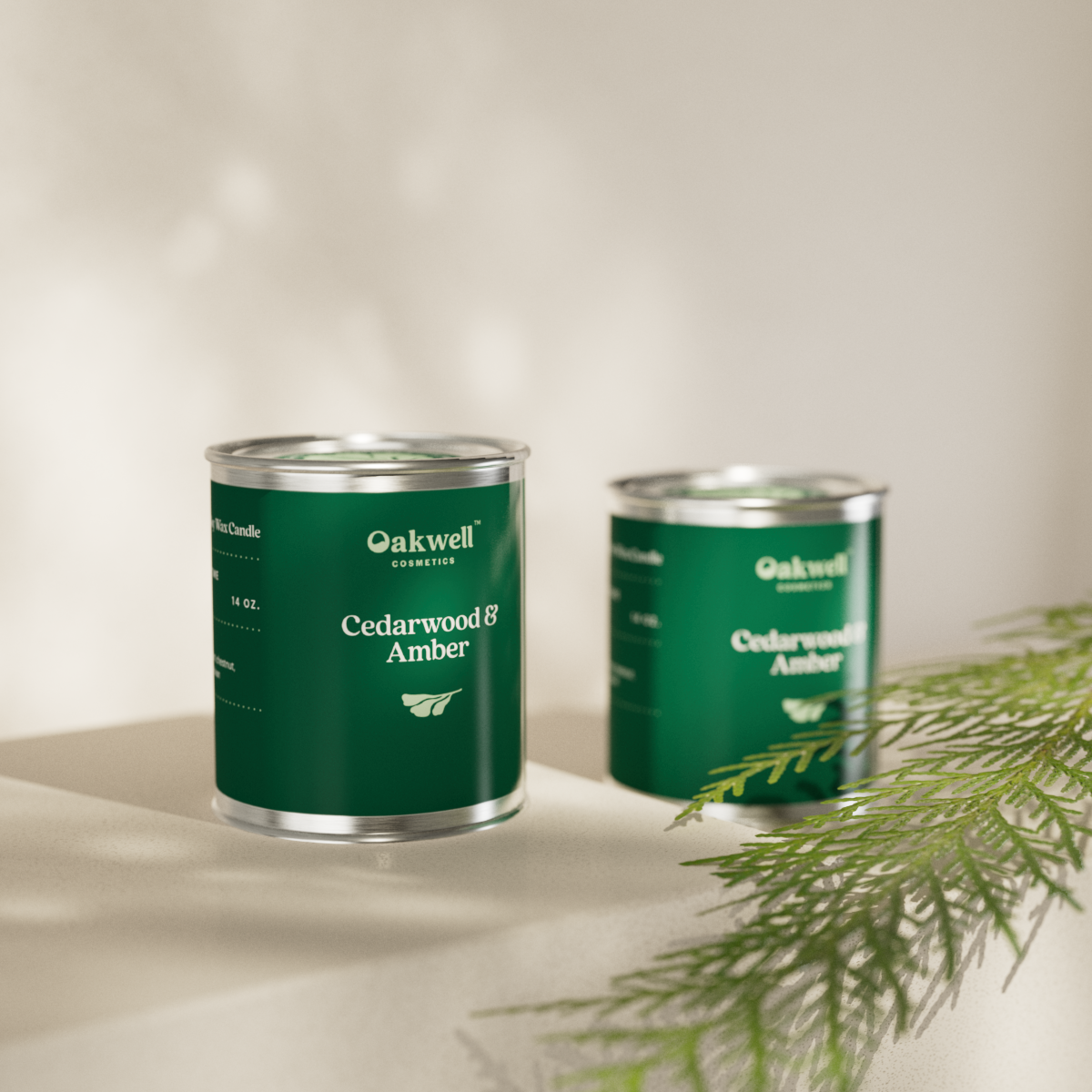 Relaxing Cedarwood & Amber Candle
$30.00
8.0 FL OZ / 240 ML
Light the Oakwell Cosmetics Relaxing Beer Can Candle for a relaxing, warm atmosphere. It's perfectly reminiscent of cozy days cuddled up with a delicious beverage in hand.
Benefits of Oakwell Cosmetics Relaxing Candle:                                                                   
A non-toxic candle that creates a calming atmosphere.                                                     
✓ Made of 100% soy wax

✓ Burns for about 80 hours

✓ Handmade in Denver, Colorado
✓ Creates a calming, happy atmosphere
✓ Smells fragrant, warm, and uplifting
Key Ingredients – The Good Stuff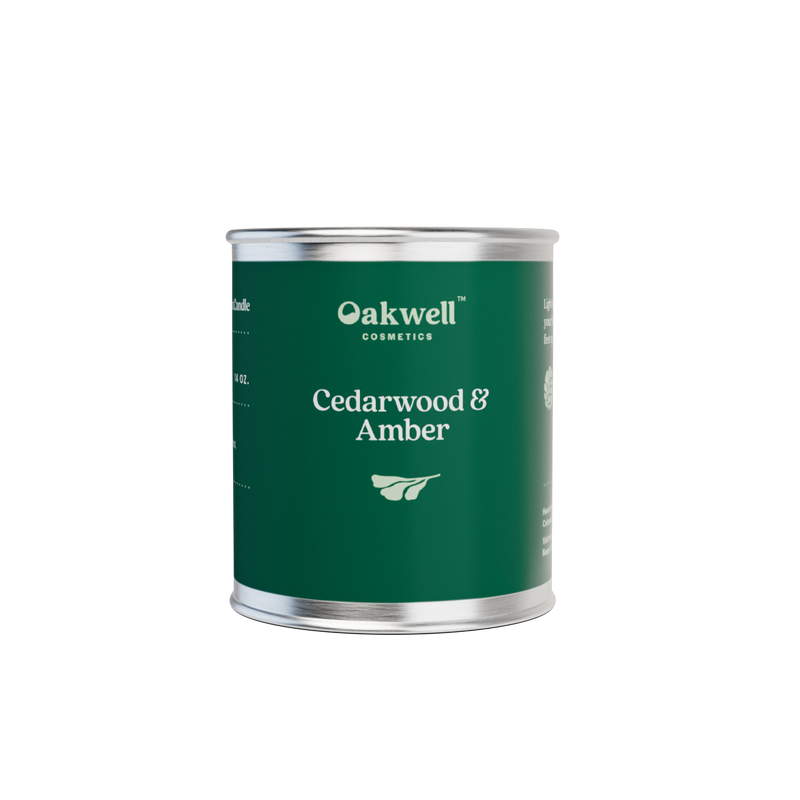 Cedarwood
Create a relaxing atmosphere, find mental clarity, and alleviate cold symptoms with cedarwood.

Bergamot
Find a sense of calm and feel uplifted with bergamot, a citrus fruit.

Chestnut
Get warm and cozy with chestnut, which offers the perfect scent for cuddling up.

Amber
Feel like you're at the spa and unwind with amber, a resin from tree bark that offers a sweet, warm scent.

Vanilla
Stimulate feelings of happiness and relaxation with subtle notes of vanilla.

Tonka Bean
Balance the ingredients of your Relaxing Candle with tonka bean for the perfect vibe.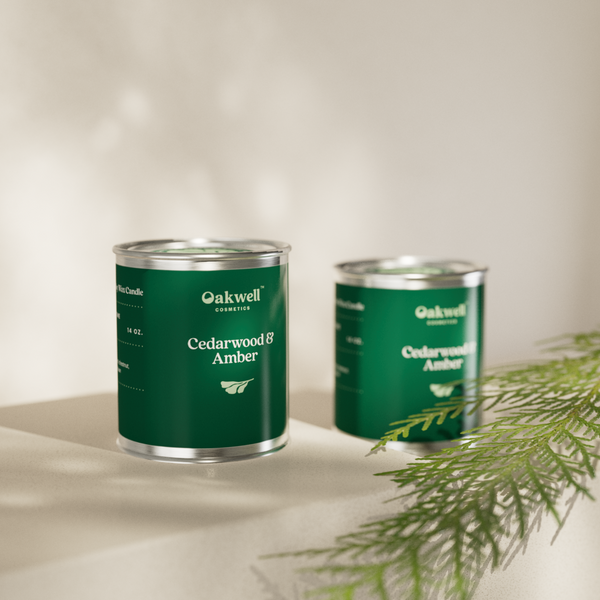 How to Use Your Relaxing Candle
1
Trim the wick 5mm each time before lighting.
2
Burn up to four hours at a time.
3
Wait for the melt pool to reach the edge before blowing out to prevent tunneling.
Relaxing Cedarwood & Amber Candle Pairs With
Relaxing Candle FAQs
Trimming your candle's wick creates a longer life span and cleaner burn without residue.
Make your candles last longer by trimming the wick every few hours, burning until the melt pool reaches the edges, and using away from fans and vents.
This is the perfect candle for anyone who enjoys fragrant candles that create a peaceful atmosphere. Light the Relaxing Cedarwood & Amber Candle while taking a bath, relaxing in bed, or working – any time's a good time!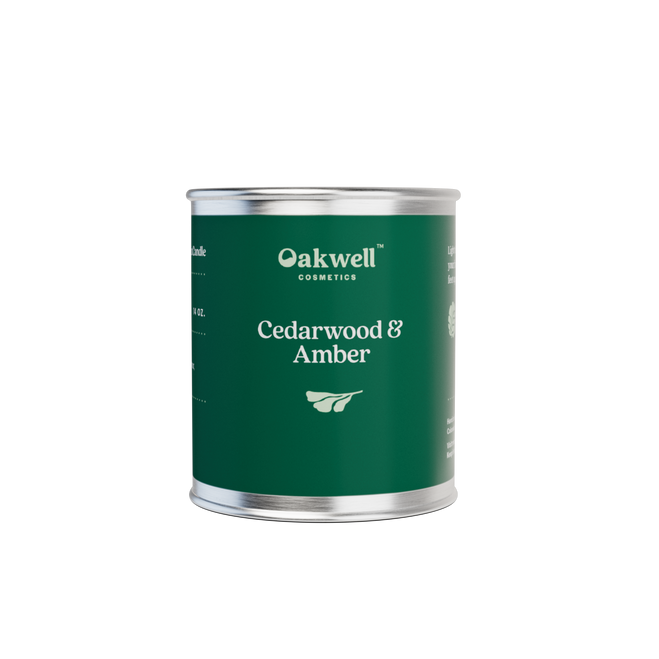 Relaxing Cedarwood & Amber Candle