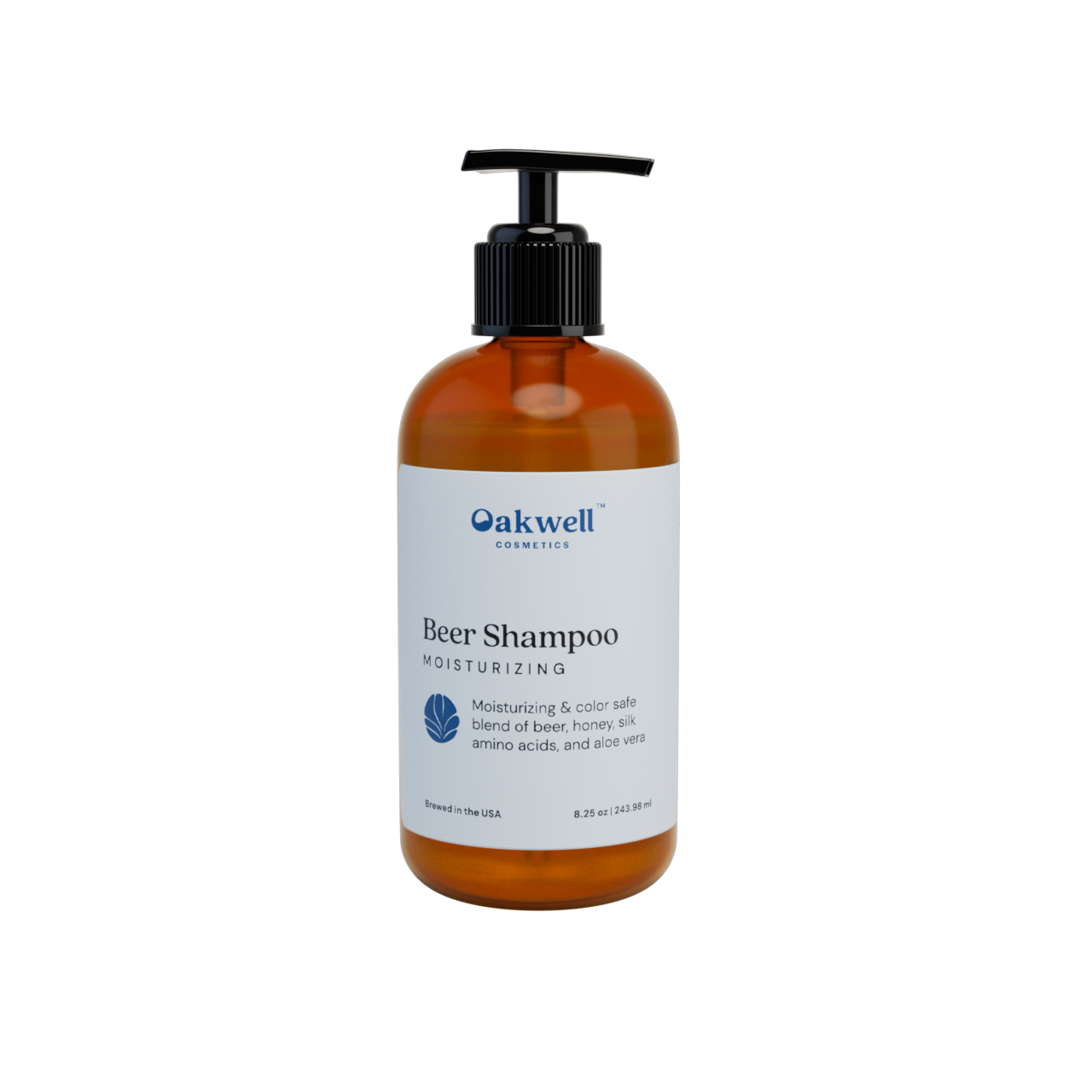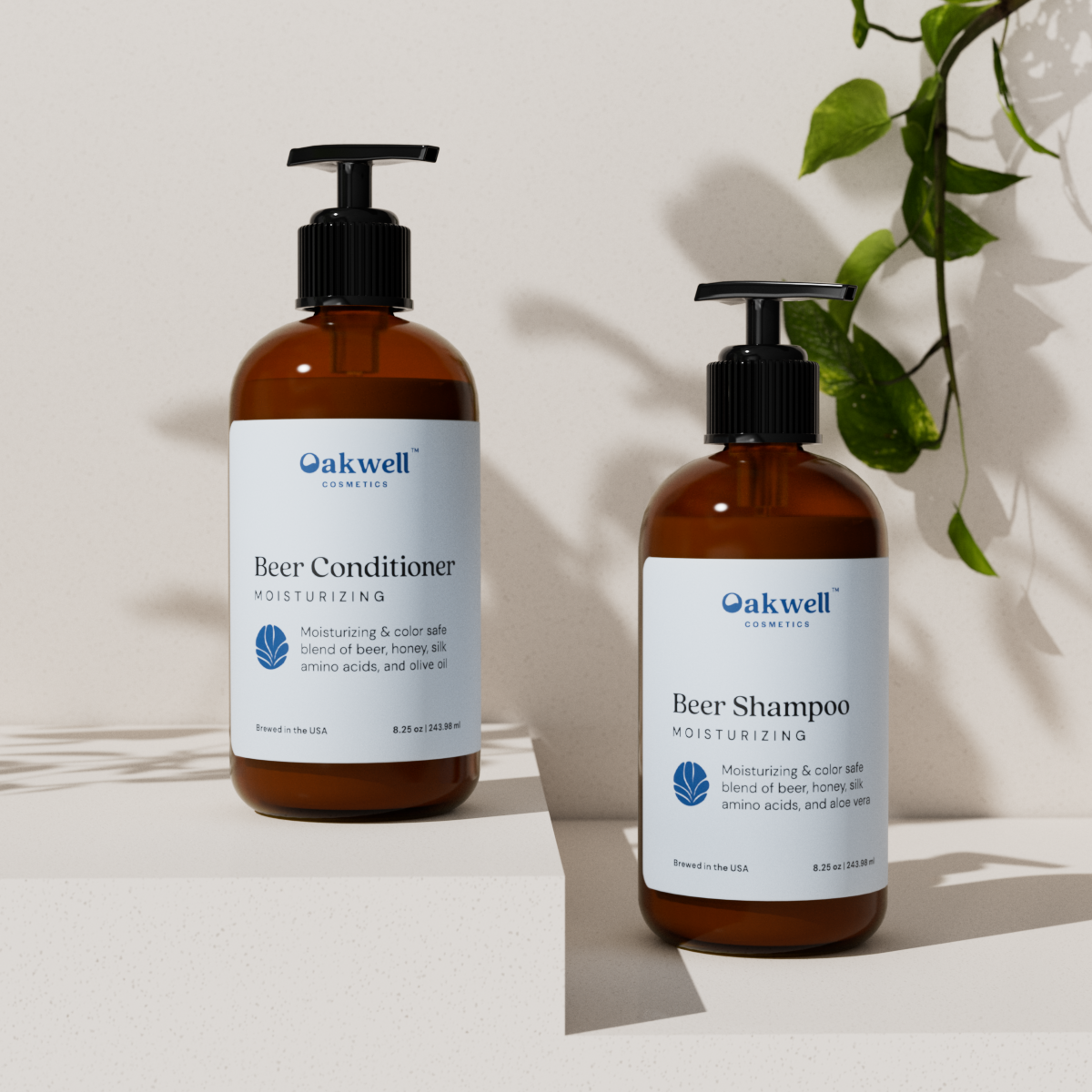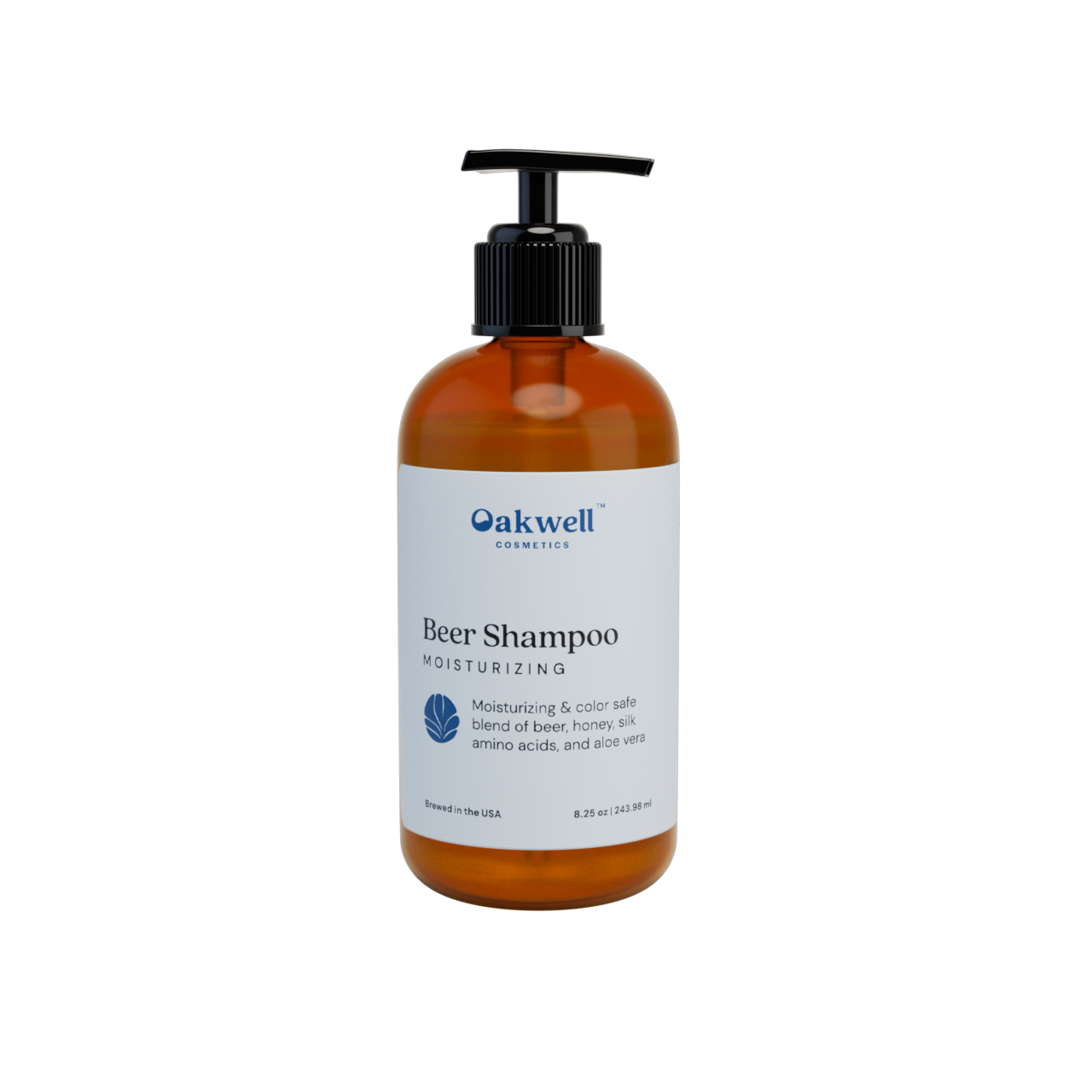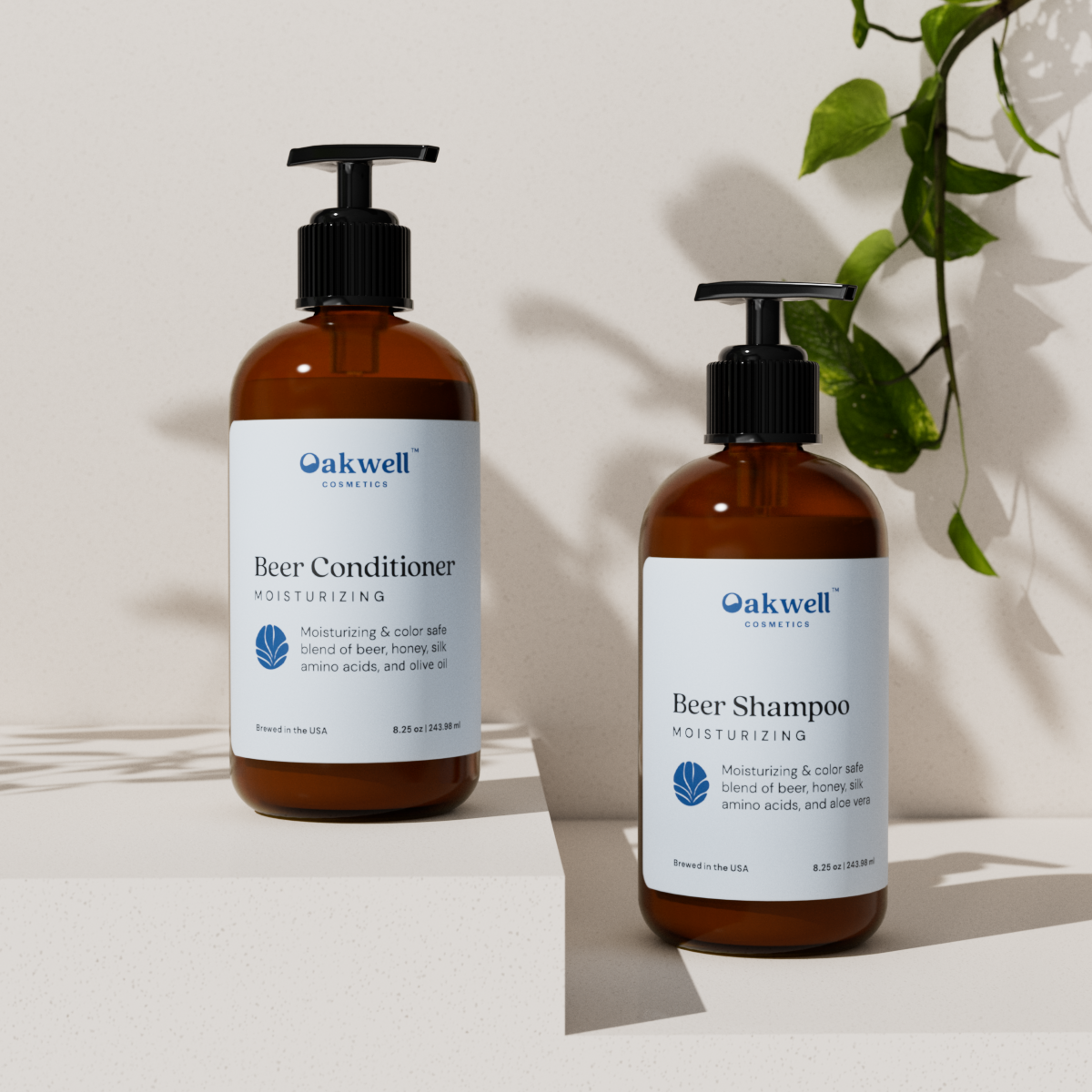 Moisturizing Beer Shampoo
$24.00
8.0 FL OZ / 240 ML
Are you looking for a renewing shampoo to cleanse, repair, and protect your hair without harsh chemicals? Oakwell Cosmetics Moisturizing Beer Shampoo for hair growth and hydration uses a delicate beer blend, essential oils, and botanical extracts to cleanse and nourish your hair.
Look and feel your best with an all-natural beer shampoo that offers weightless hydration for healthy, frizz-free, shiny hair.
Moisturizing Beer Shampoo Benefits:
A restorative shampoo that won't weigh your hair down
✓ Works well for all hair
✓ Cleanses gently and thoroughly
✓ Repairs and prevents damage
✓ Offers weightless hydration
✓ Promotes healthy hair growth and shine
✓ Smells fresh
Key Ingredients – The Good Stuff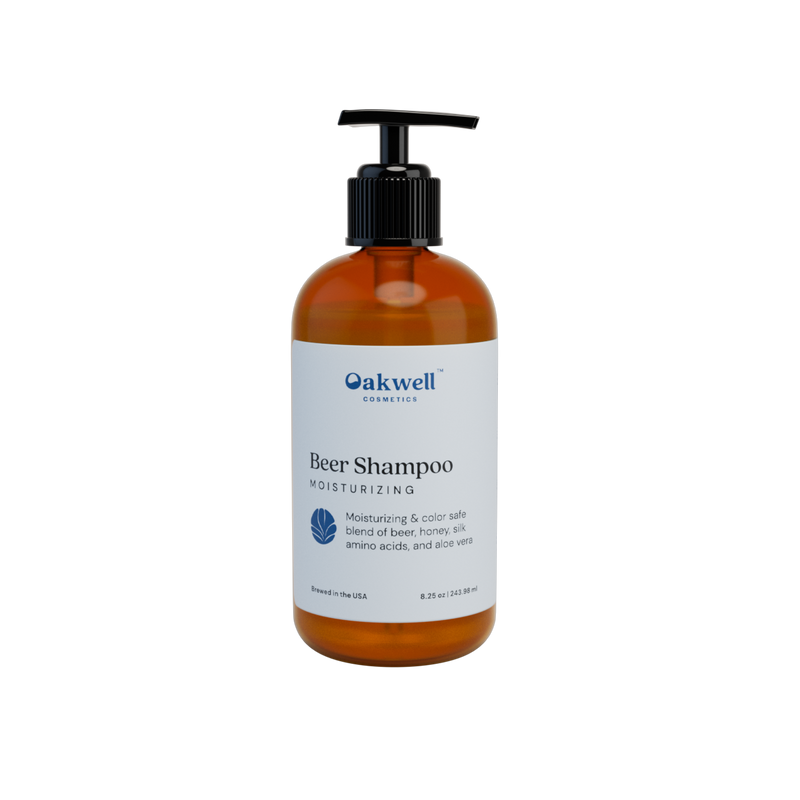 Beer
Nourish and repair your locks with beer's main ingredients, which are color-safe and contain vitamin B, protein, and moisturizing effects.

Aloe Vera
Support healthy hair growth and shine with vitamins A, C, and E found in Aloe Vera.
Silk Amino Acids
Lock in moisture and condition your hair for silky smoothness with Silk Amino Acids, a natural glycoprotein.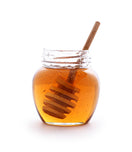 Honey
Create weightless moisture with honey, which has Emollient, a natural moisturizer that restores shine and boosts healthy hair growth.
How to Use Your Moisturizing Beer Shampoo
2
Pour a small amount of shampoo into your hands.
3
Gently massage into your hair and scalp.
4
Rinse thoroughly, and repeat if needed for buildup.
5
Finish with the Moisturizing Beer Conditioner.
Moisturizing Beer Shampoo FAQs
Yes, natural beer shampoo is excellent for hair because it contains healthy vitamins and antioxidants that cleanse and nourish. It's best to use a vegan, chemical-free option like Oakwell Cosmetics Moisturizing Shampoo to repair or prevent dry, damaged hair.
Beer shampoo is ideal for dry hair because it contains Yeast, which has moisturizing effects. It also has vitamins that hydrate the hair and follicles to moisturize and encourage hair growth.
Beer shampoo doesn't harm your hair, so you can use it as often as you'd like. Most hair professionals recommend washing dry hair once or twice weekly to maintain natural oils. That said, appropriate washing frequency depends on your hair type.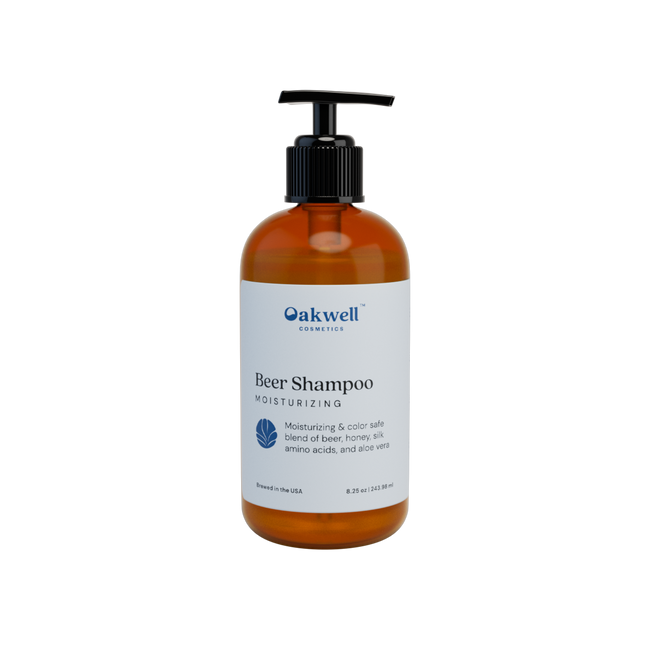 Moisturizing Beer Shampoo