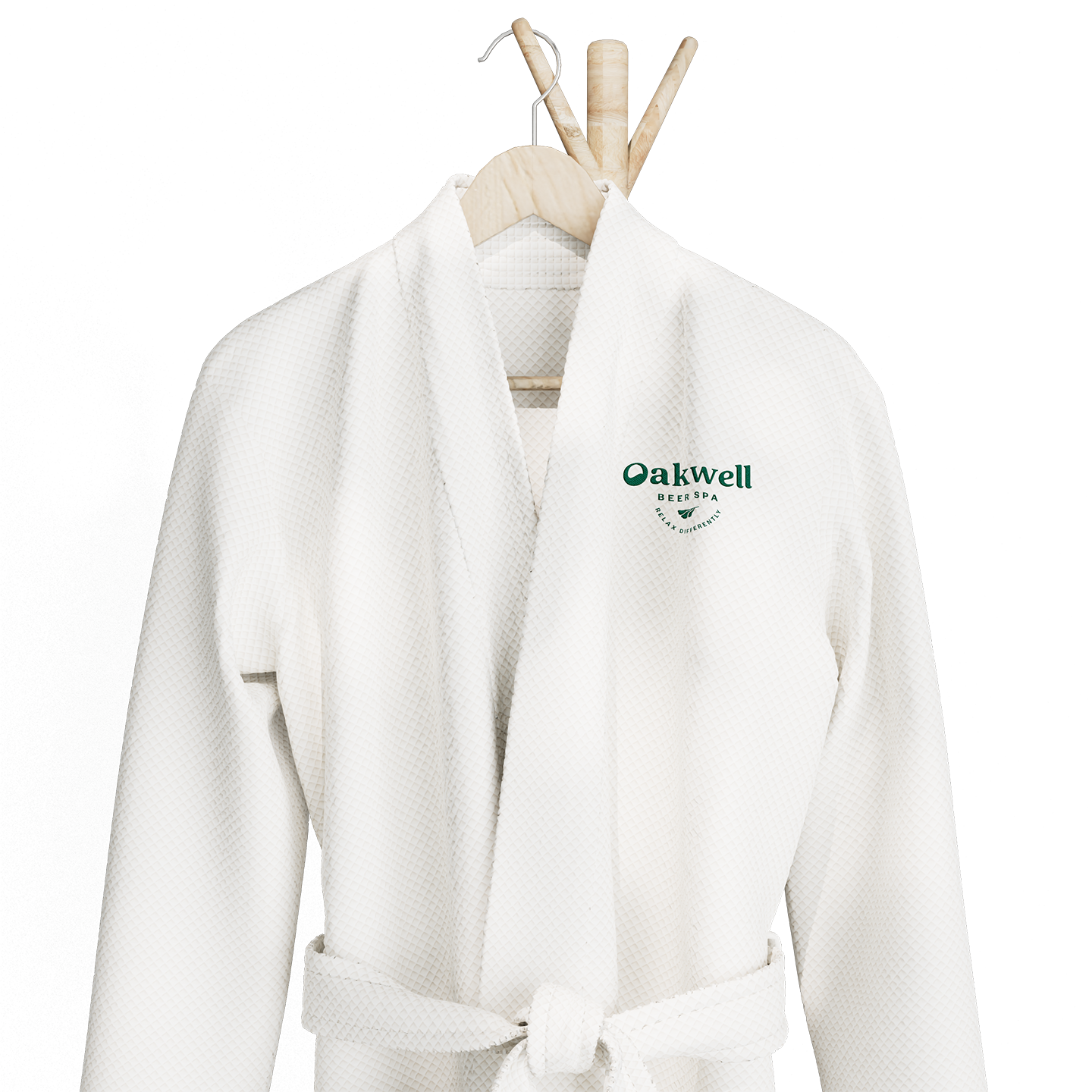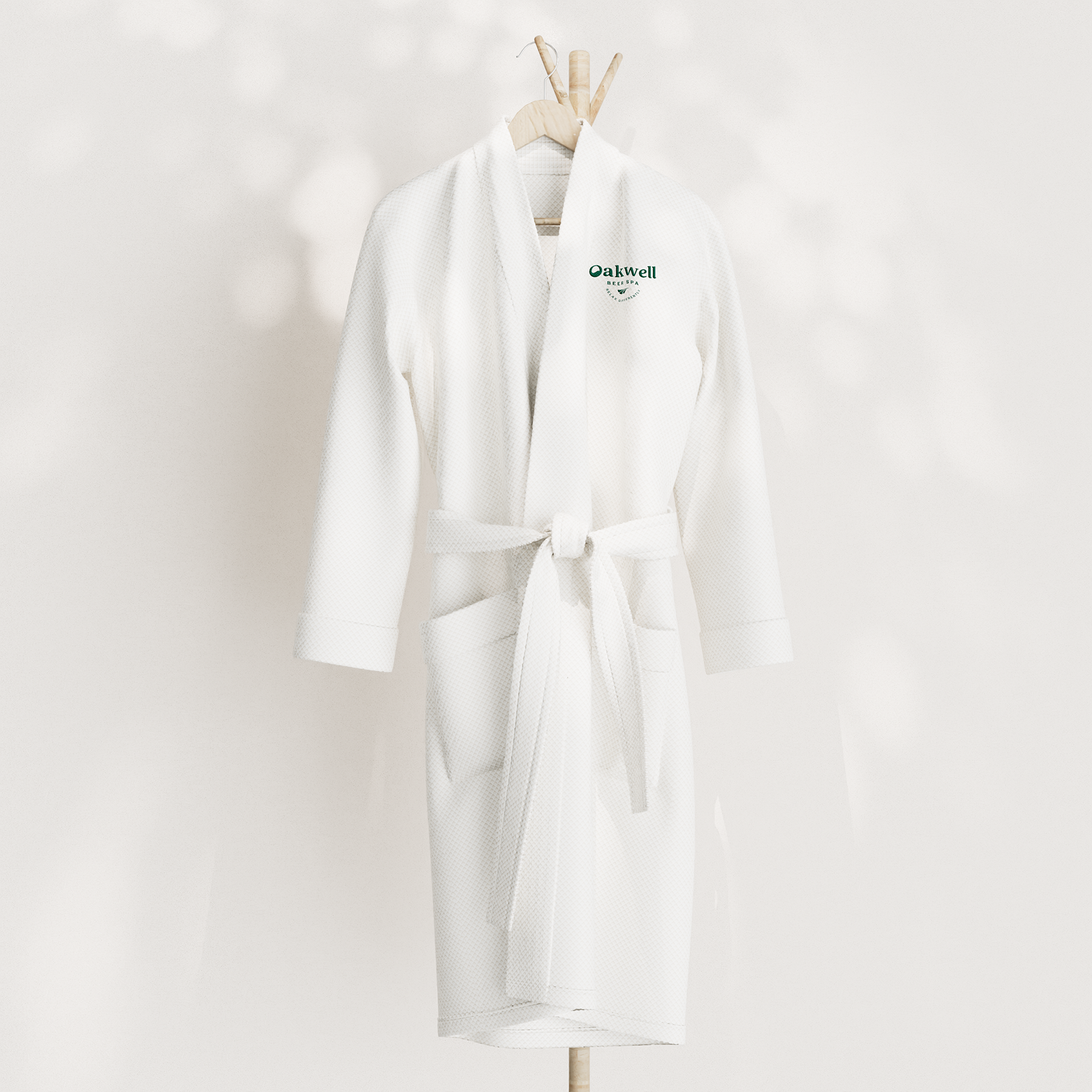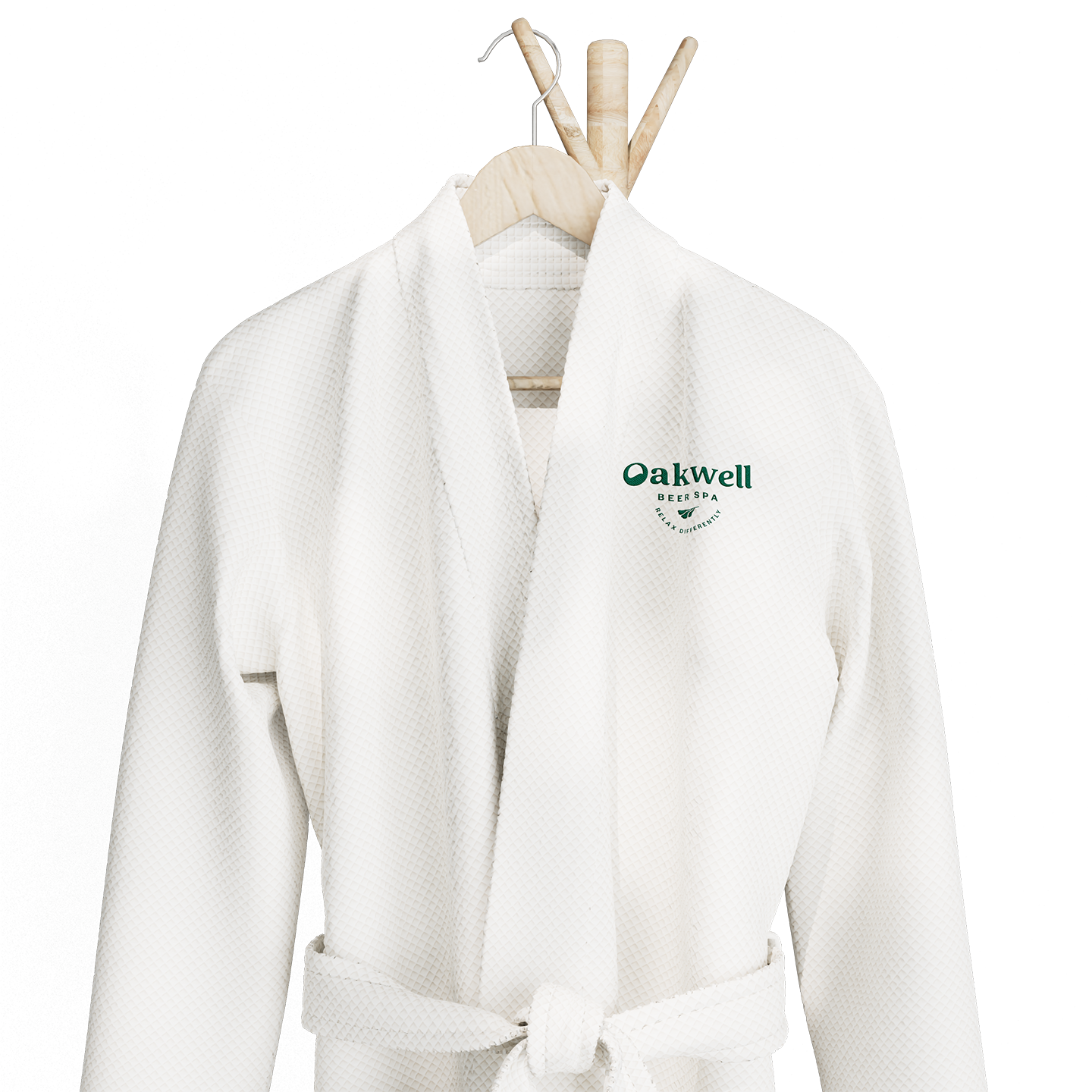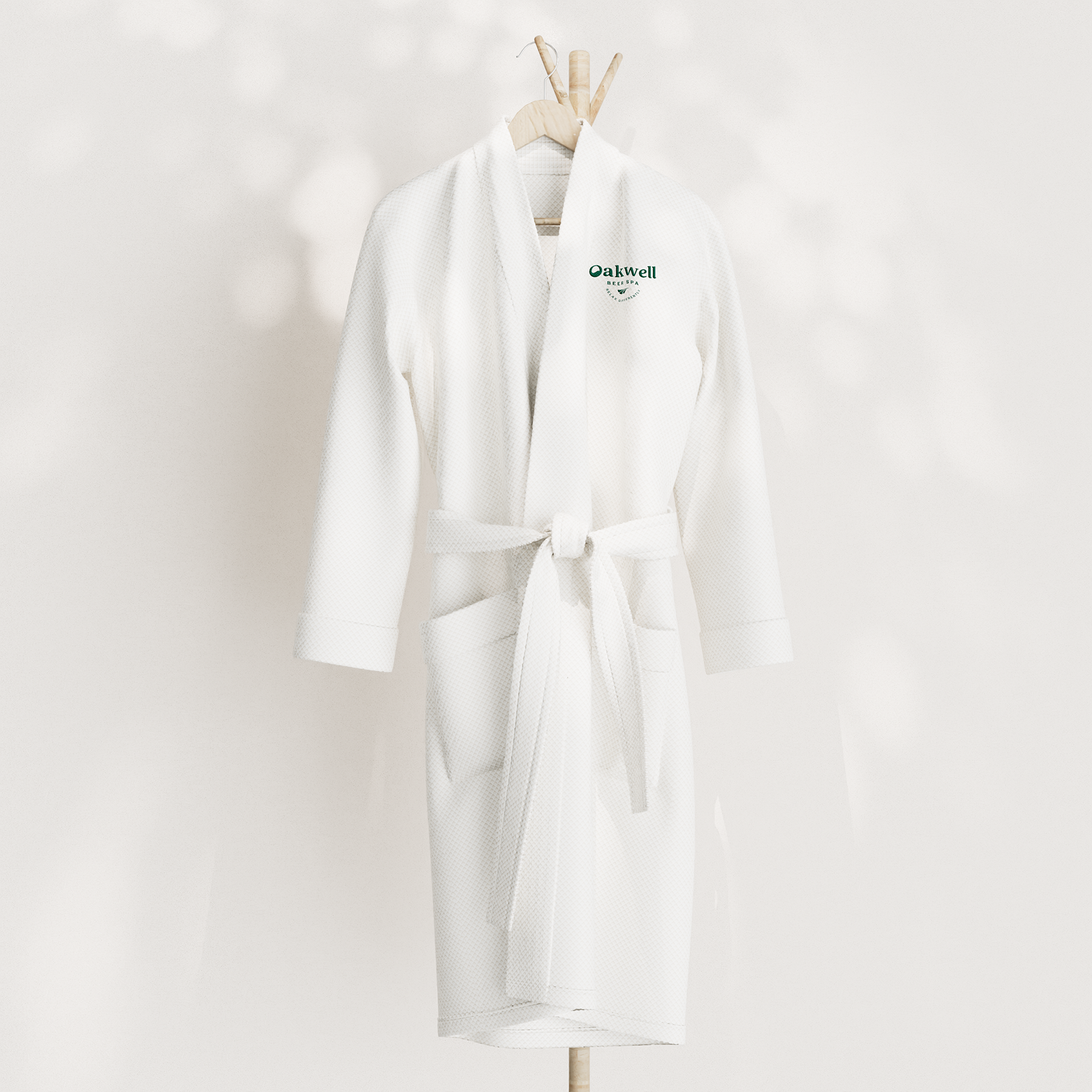 Create spa vibes at home with the Oakwell Cosmetics Waffle Bath Robe. It's luxurious and lightweight and has an Oakwell Beer Spa embroidered logo.
Benefits of the Waffle Bath Robe:
A cozy waffle spa robe for men, women, and everyone
✓ Comes in one size fits all with a sewn belt for a comfortable fit
✓ Feels lightweight and comfortable
✓ Is easy to wash and dry
How It's Made – The Good Stuff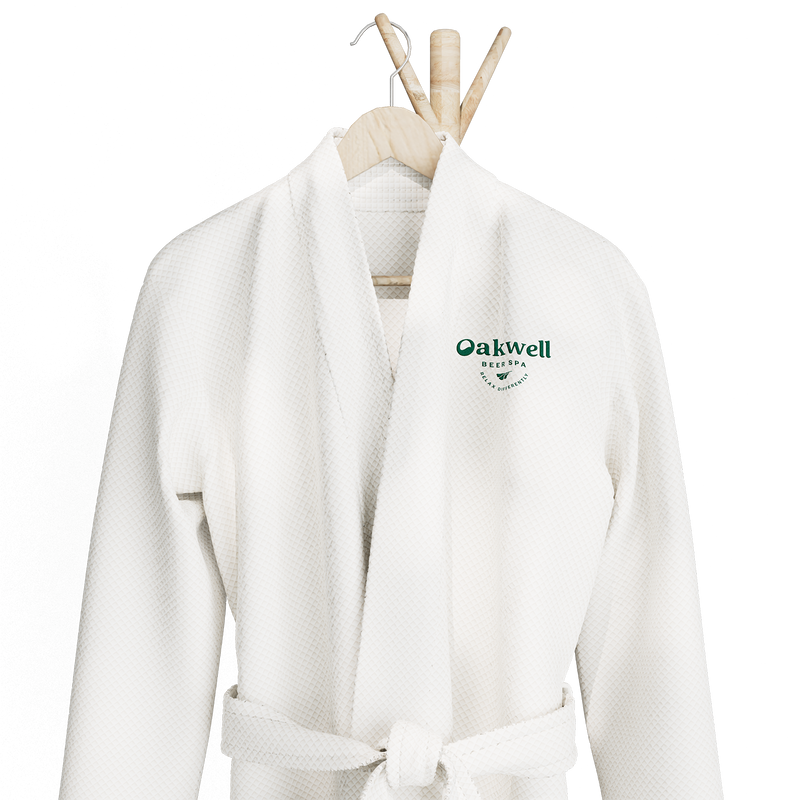 Lightweight, Comfortable Material
Feel dry and cozy with lightweight, soft, water-absorbing cotton.

Soft Waffle Fabric - 100% Cotton
Stay comfy. The waffle spa robe's material is 100% cotton.

Long Sleeves, Length and Sewn Belt for Ultimate Comfort
Stay covered and maintain an ideal temperature balance with the robe's long sleeves and length but comfortable, lightweight fabric.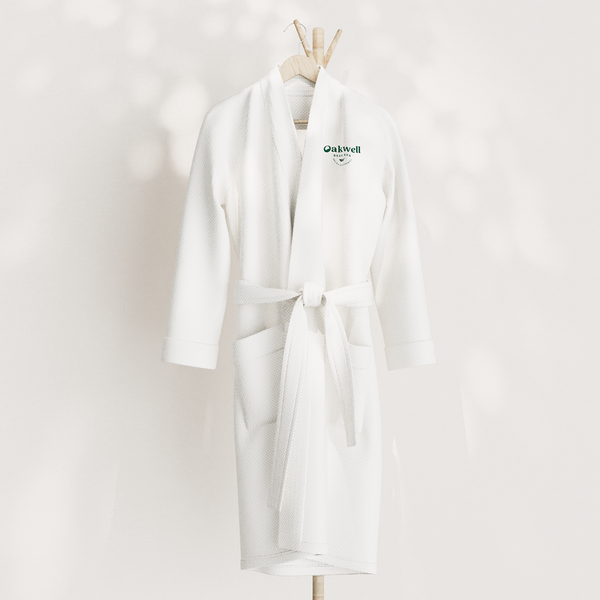 How to Wash Your Waffle Spa Robe
1
Machine wash with warm water
Waffle Bath Robe FAQs
Waffle robes are great for anyone who wants a lightweight, comfortable robe that creates spa-like vibes.
Waffle bathrobes made with cotton absorb water and dry fast for ultimate comfort.
Waffle robes are lightweight and easily circulate air to help you stay warm or cool. Wearing a waffle spa robe is the perfect way to maintain a comfortable temperature after your shower and while getting ready.