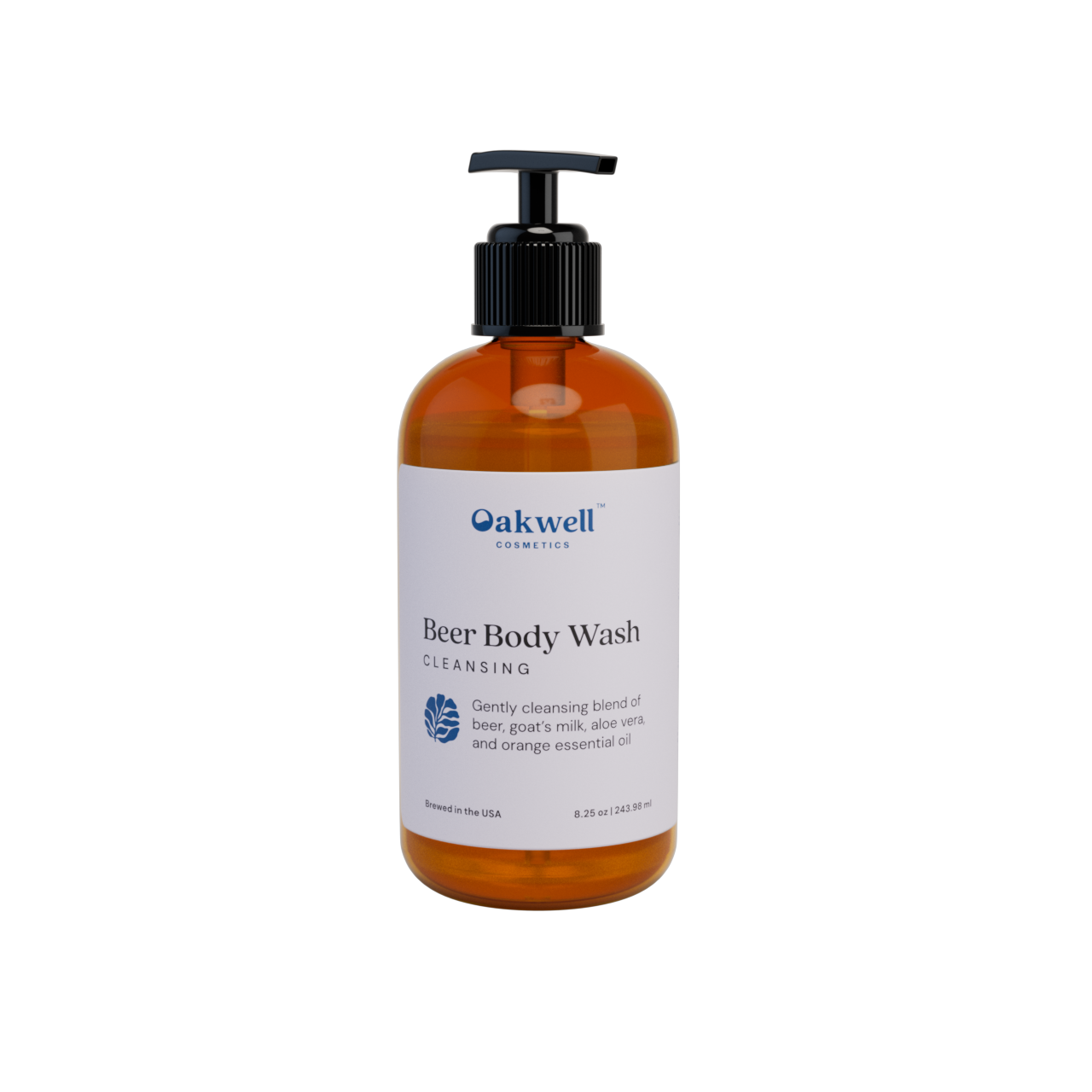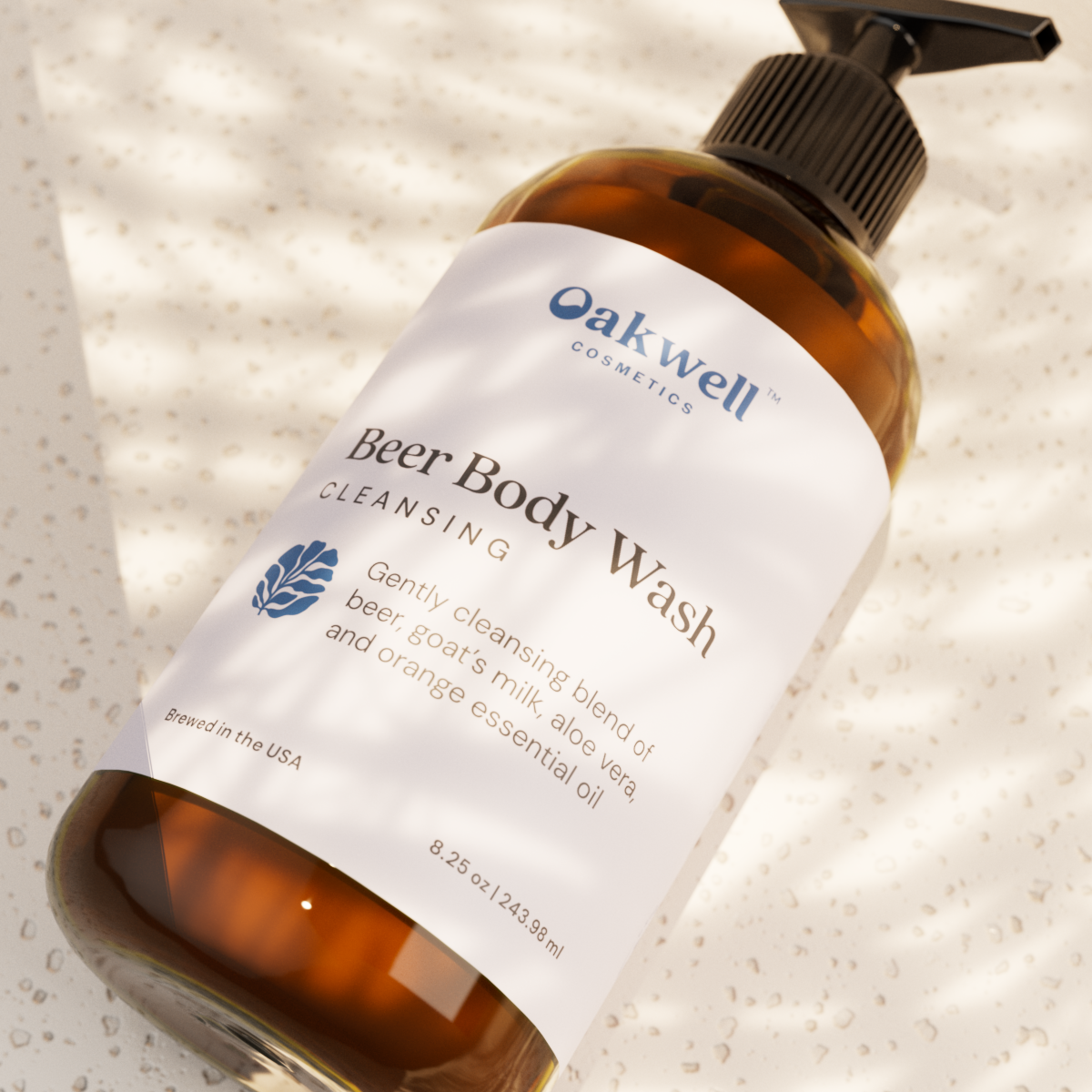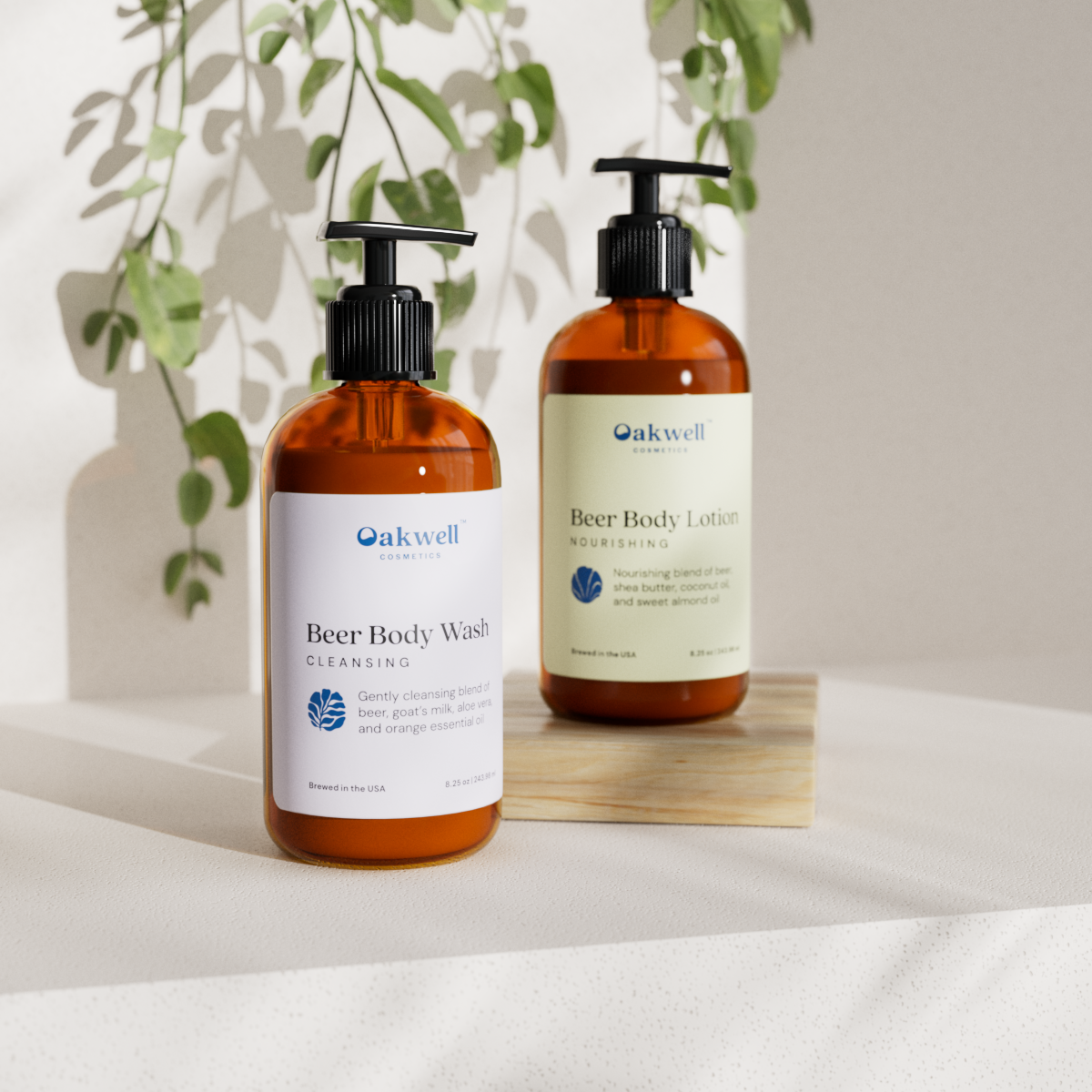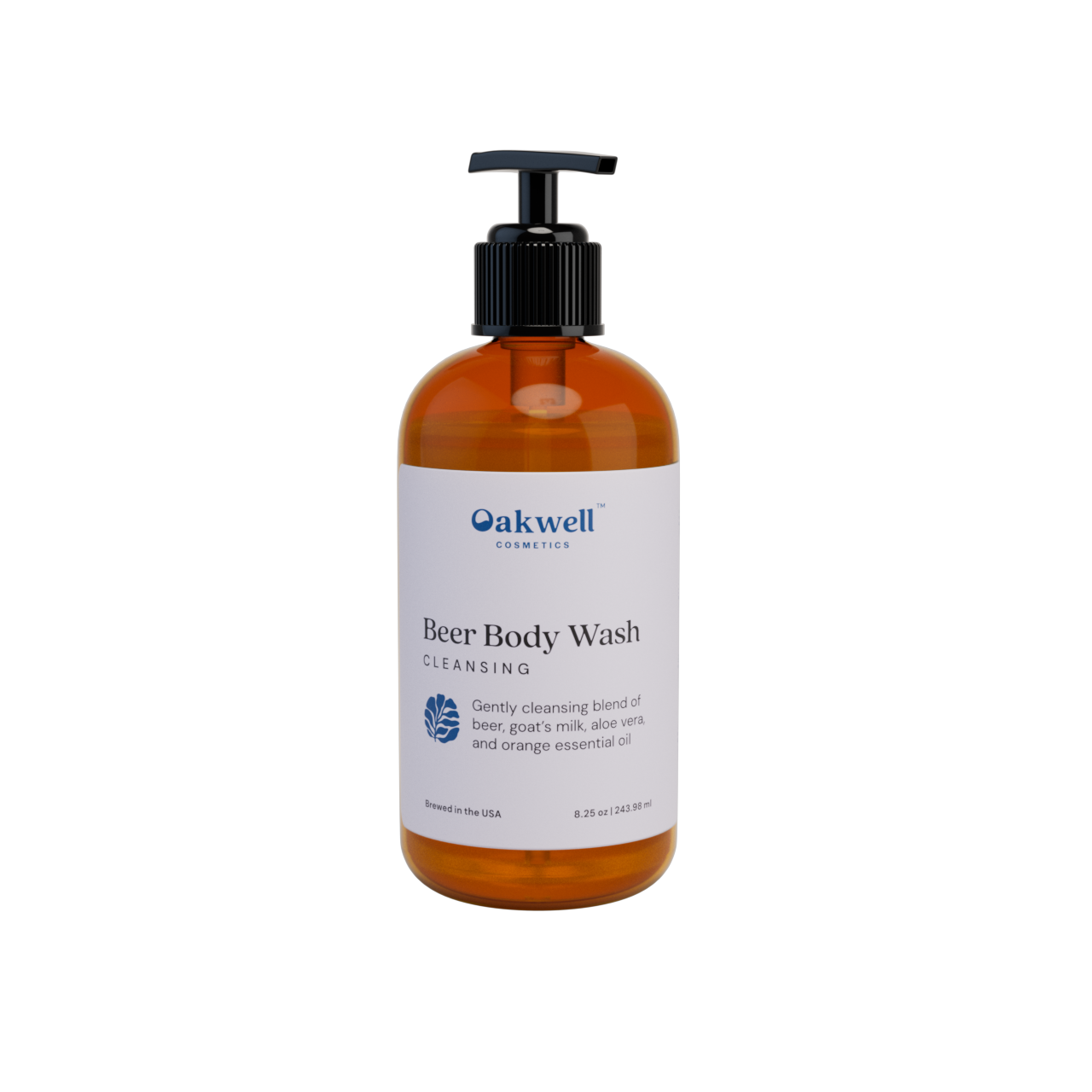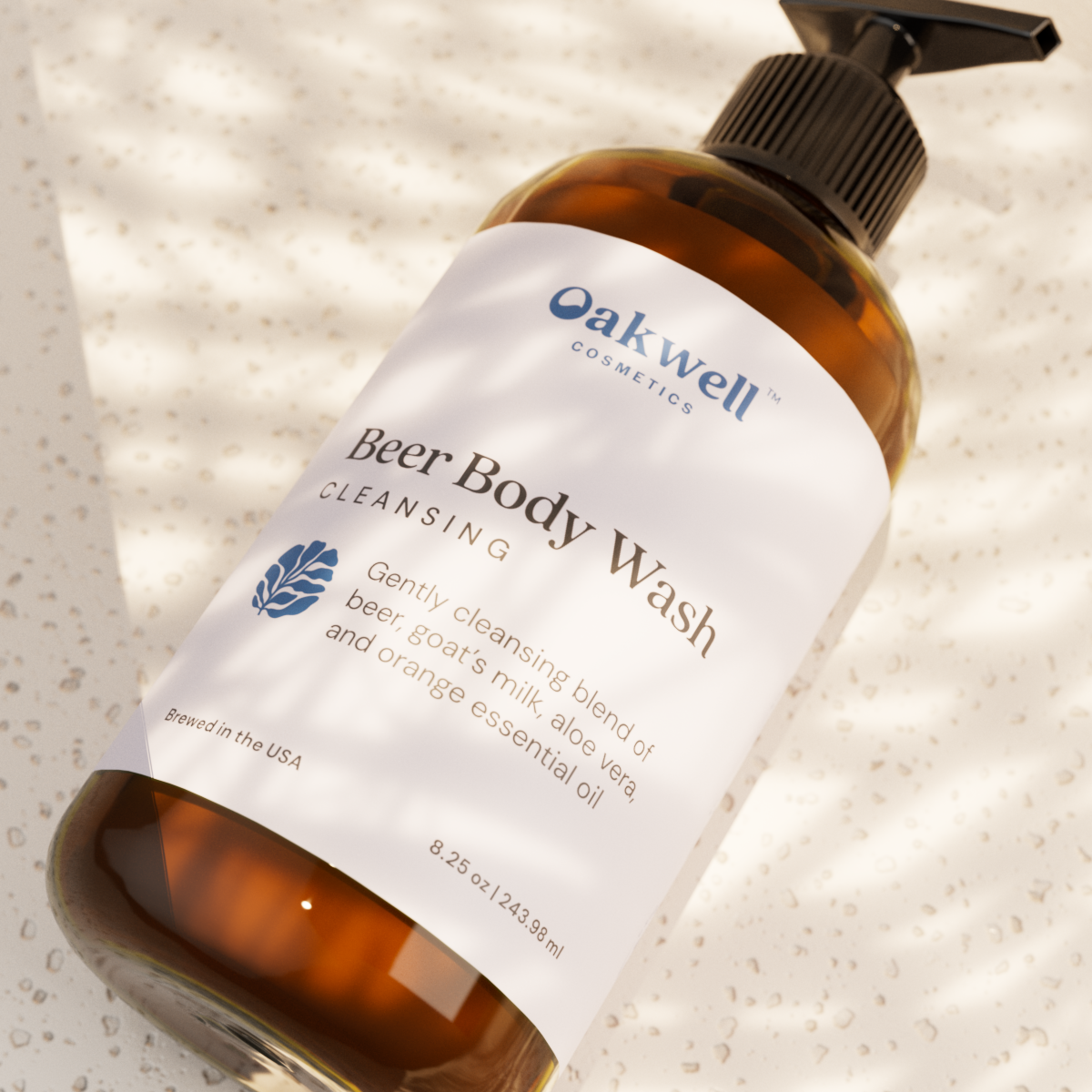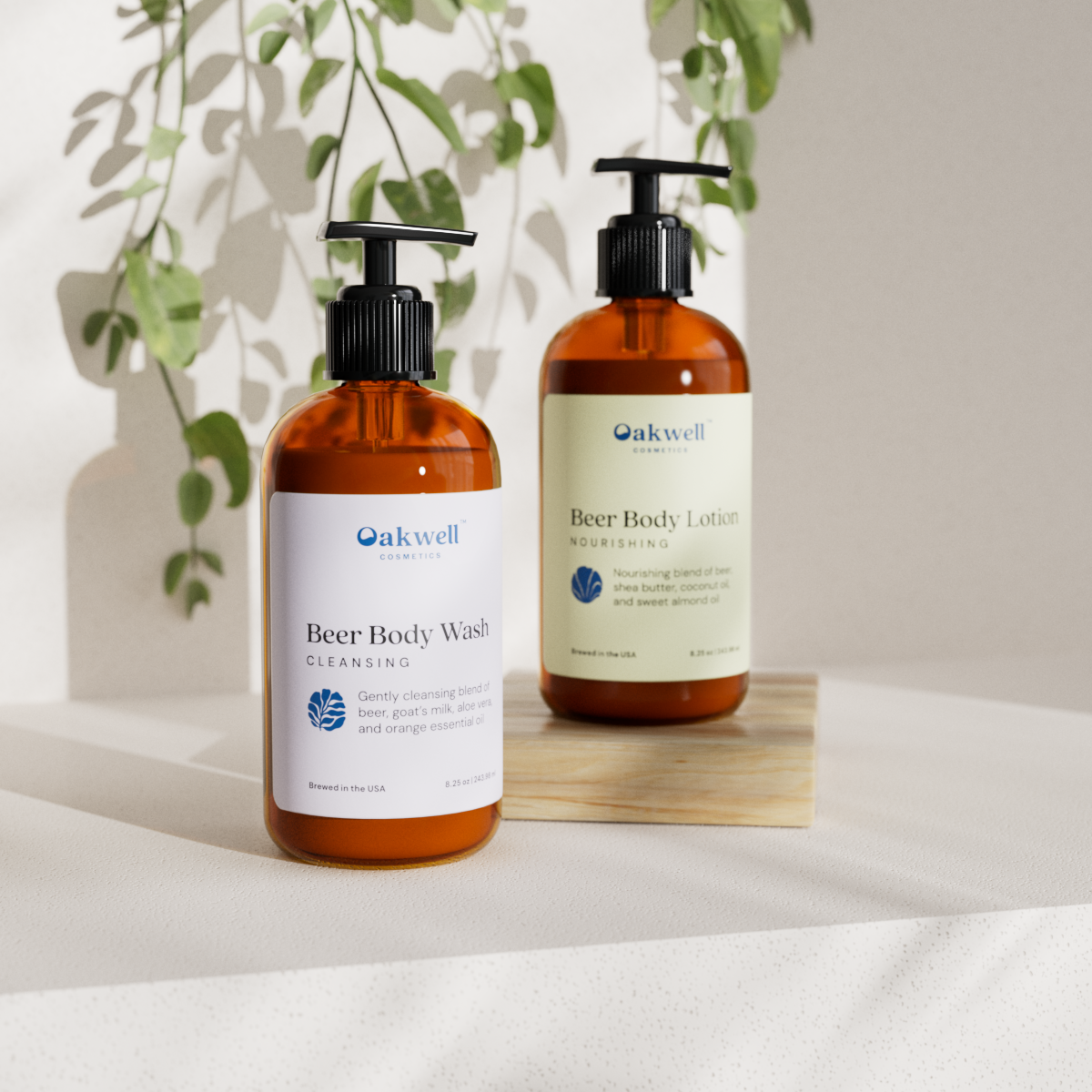 Beer Body Wash
$24.00
8.0 FL OZ / 240 ML
Cleanse, hydrate, and nourish your skin with Oakwell Cosmetics Beer Body Wash. This gentle, beer-infused body wash is made with a purifying blend of botanical extracts that leave your skin feeling clean and rejuvenated.
Beer Body Wash benefits:
A creamy body wash that deeply cleanses
✓ Works well for all skin types
✓ Supports clean, radiant skin
✓ Hydrates the skin without feeling too heavy
✓ Reduces acne and signs of aging
✓ Smells fresh

Key Ingredients – The Good Stuff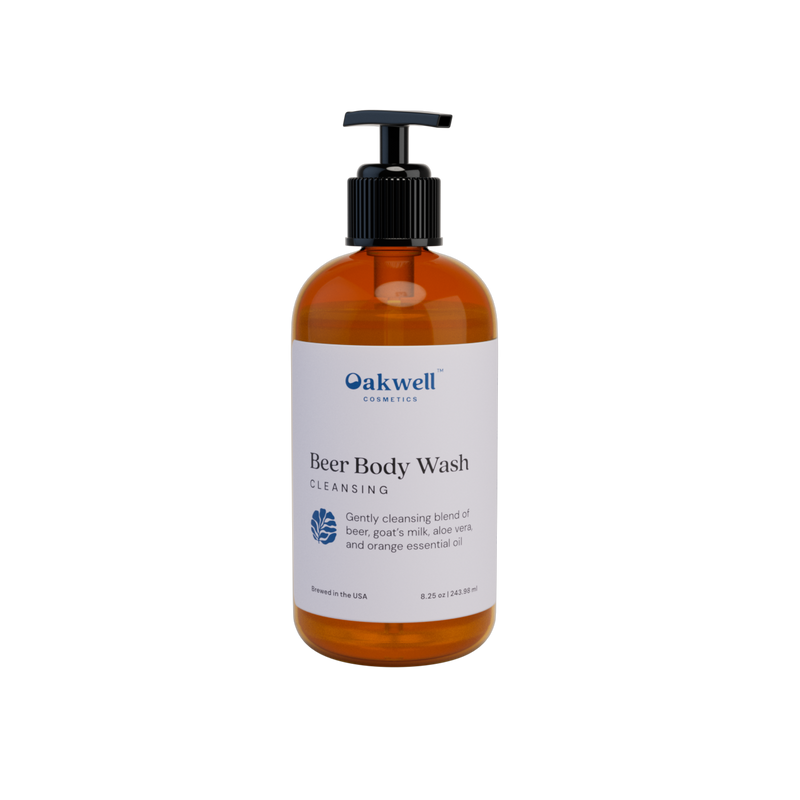 Beer
Cleanse and encourage radiant skin with hops and barley. These main beer ingredients are loaded with restorative antioxidants and have antibacterial and anti-inflammatory properties.

Goat's Milk
Gently nourish your skin with goat's milk, which is rich in fatty acids to support healthy, glowing skin.

Orange Essential Oil
Reduce signs of aging and acne with vitamin C in orange essential oil.
How to Use Your Beer Body Wash
1
Dispense a generous amount into your hands or loofah.
2
Lather and massage onto damp skin.
Beer Body Wash FAQs
Beer wash is excellent for your skin because it contains nutrient-rich ingredients. Beer-infused body wash cleanses, hydrates, and nourishes your skin. It also helps with aging and acne.
Beer body wash is great for anyone who likes a gentle, deep-cleansing wash. Oakwell Cosmetics wash has a fresh smell that most people love.
You can use beer-infused body wash daily or each time you shower.