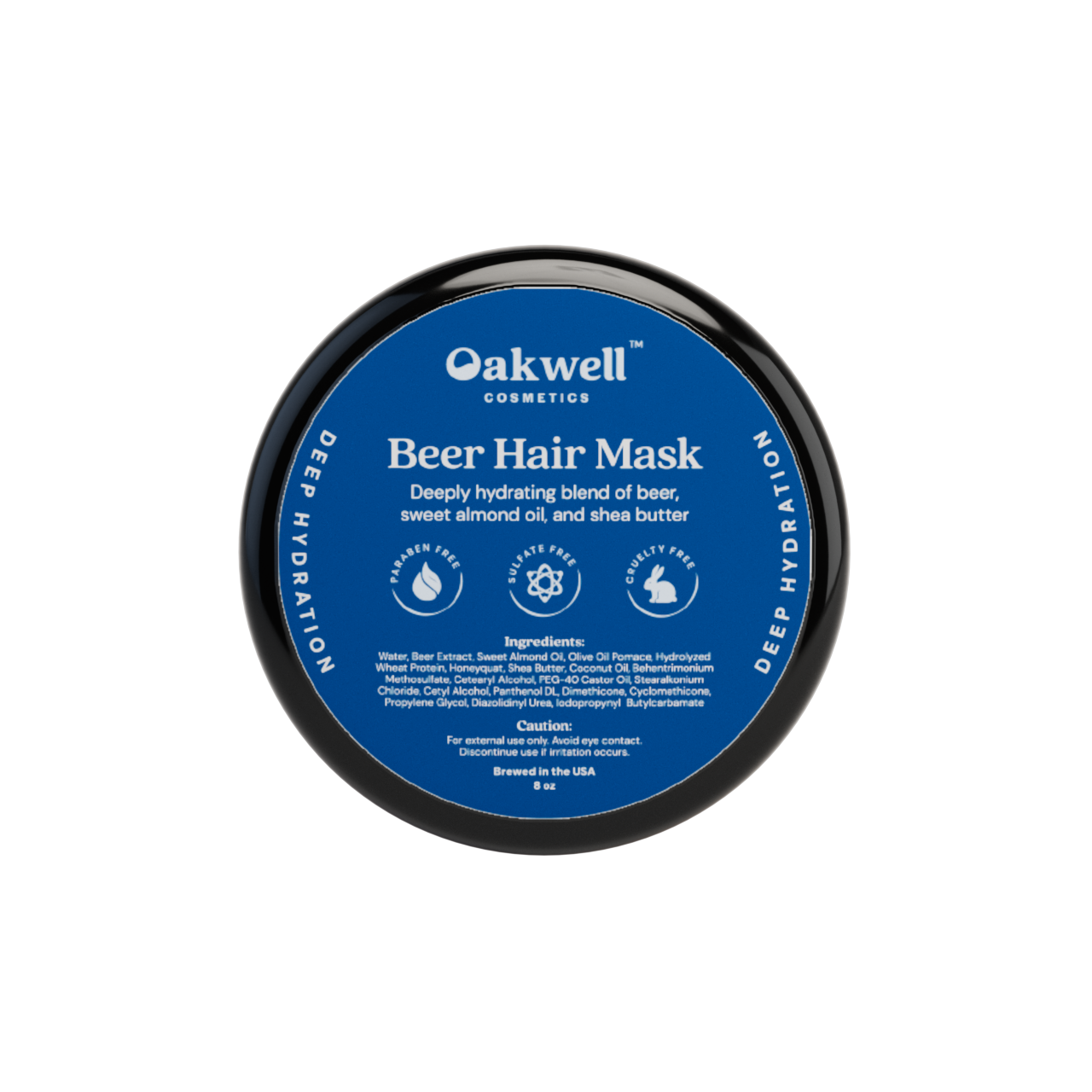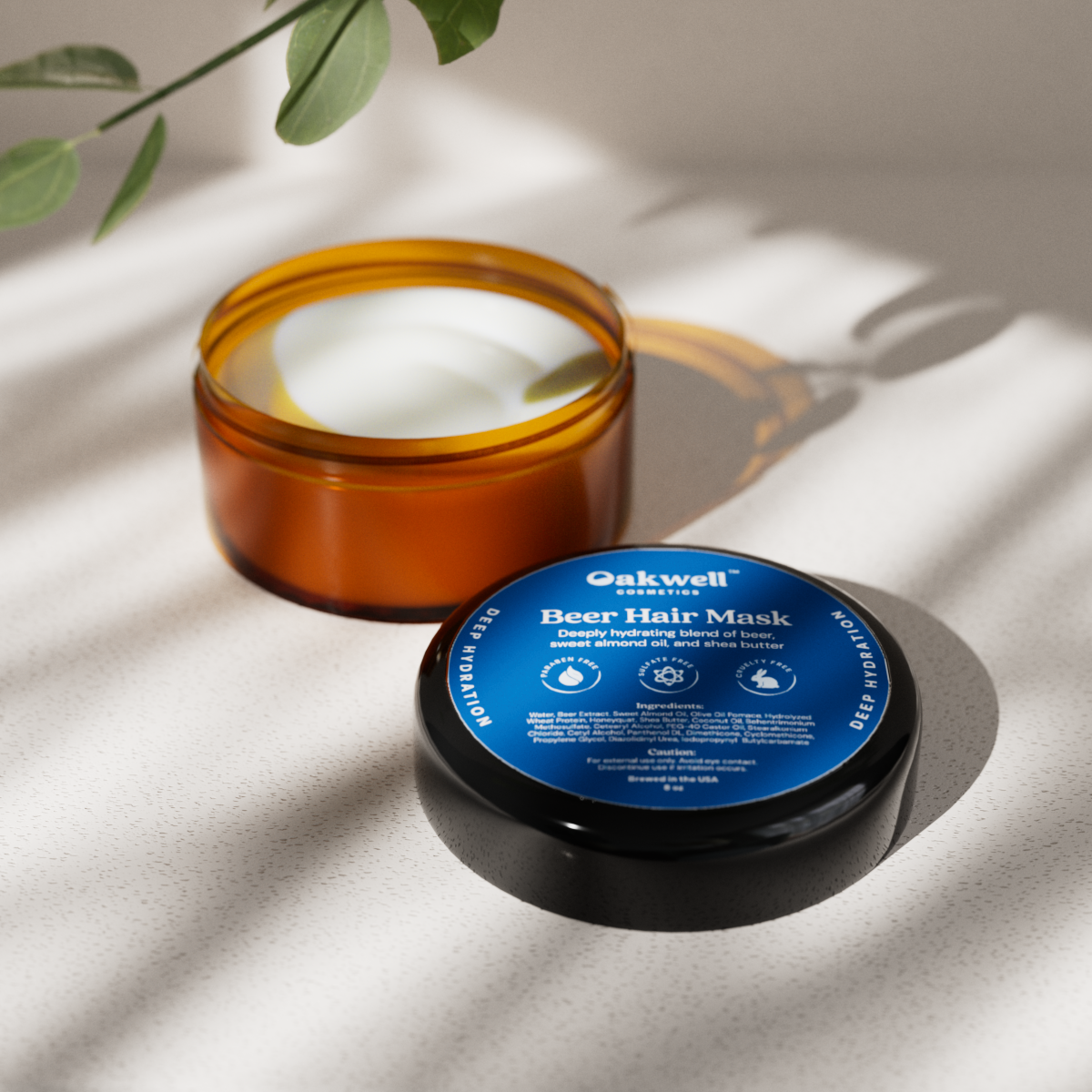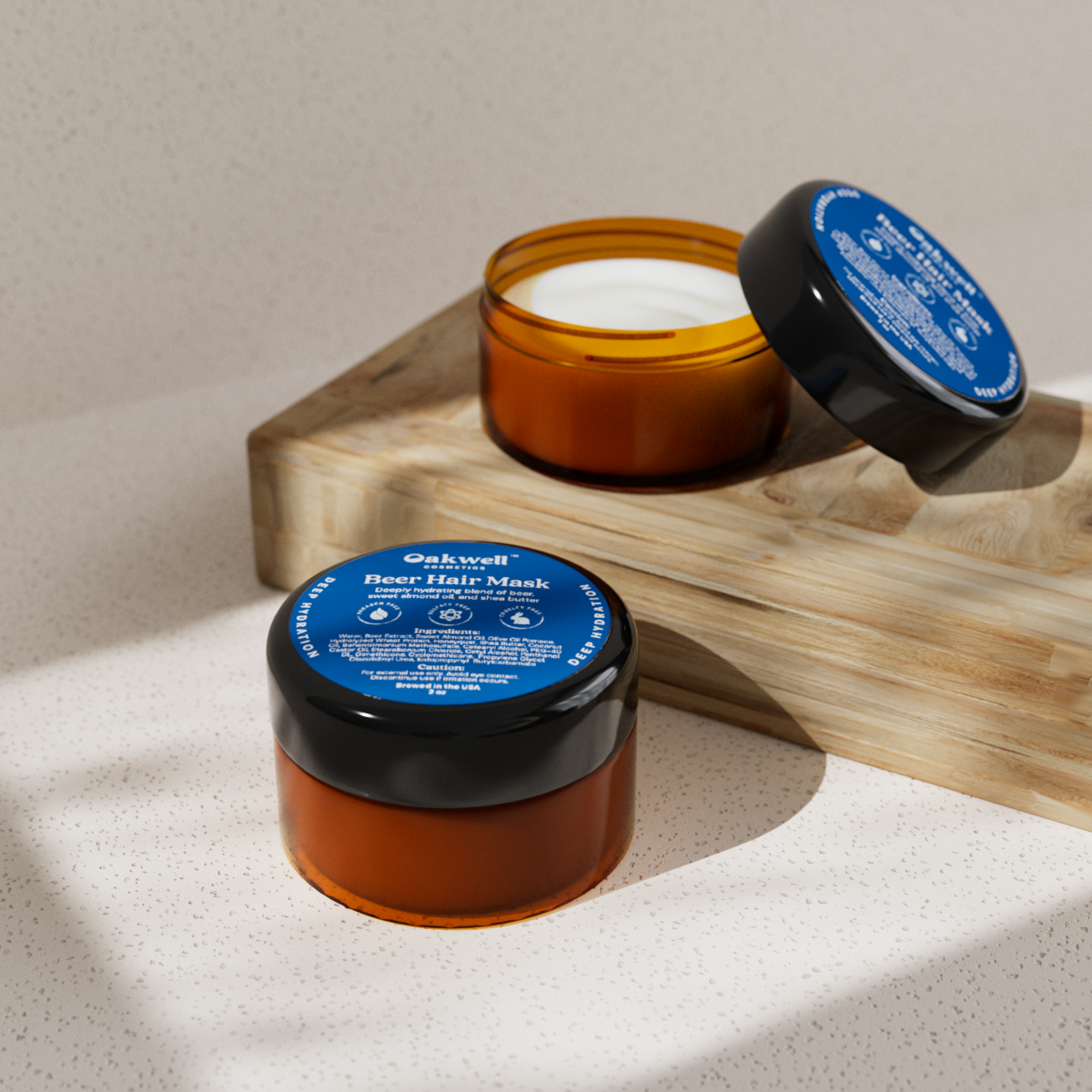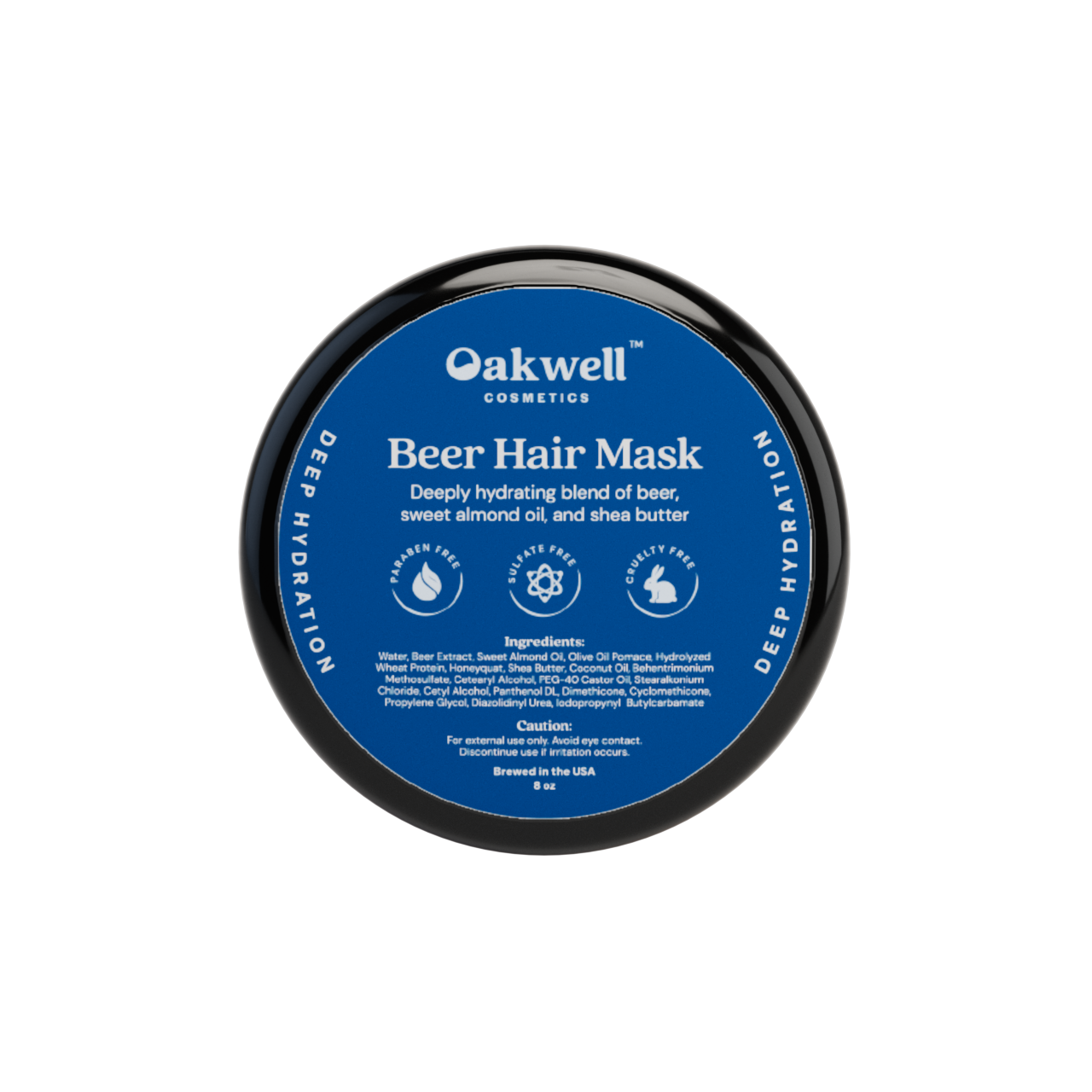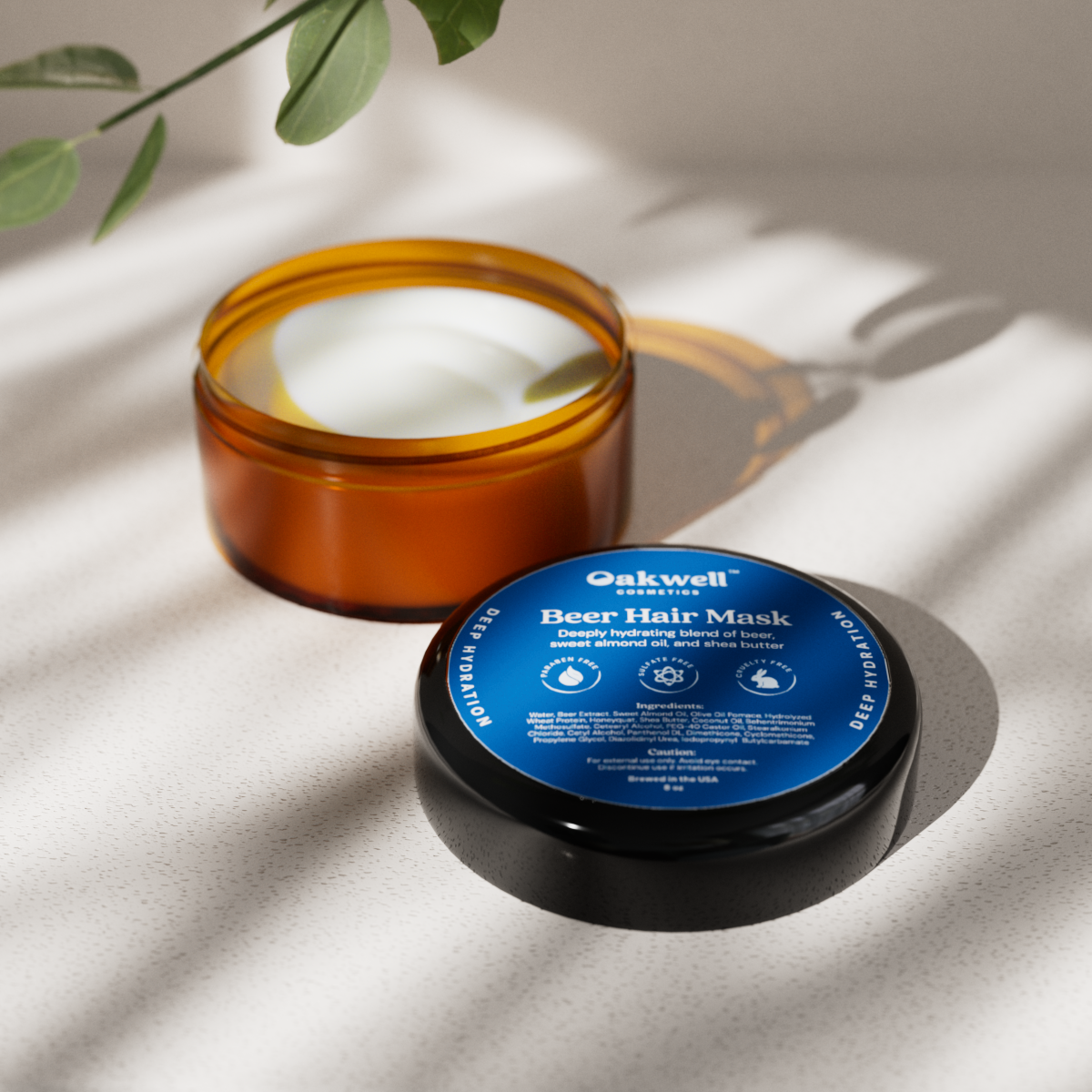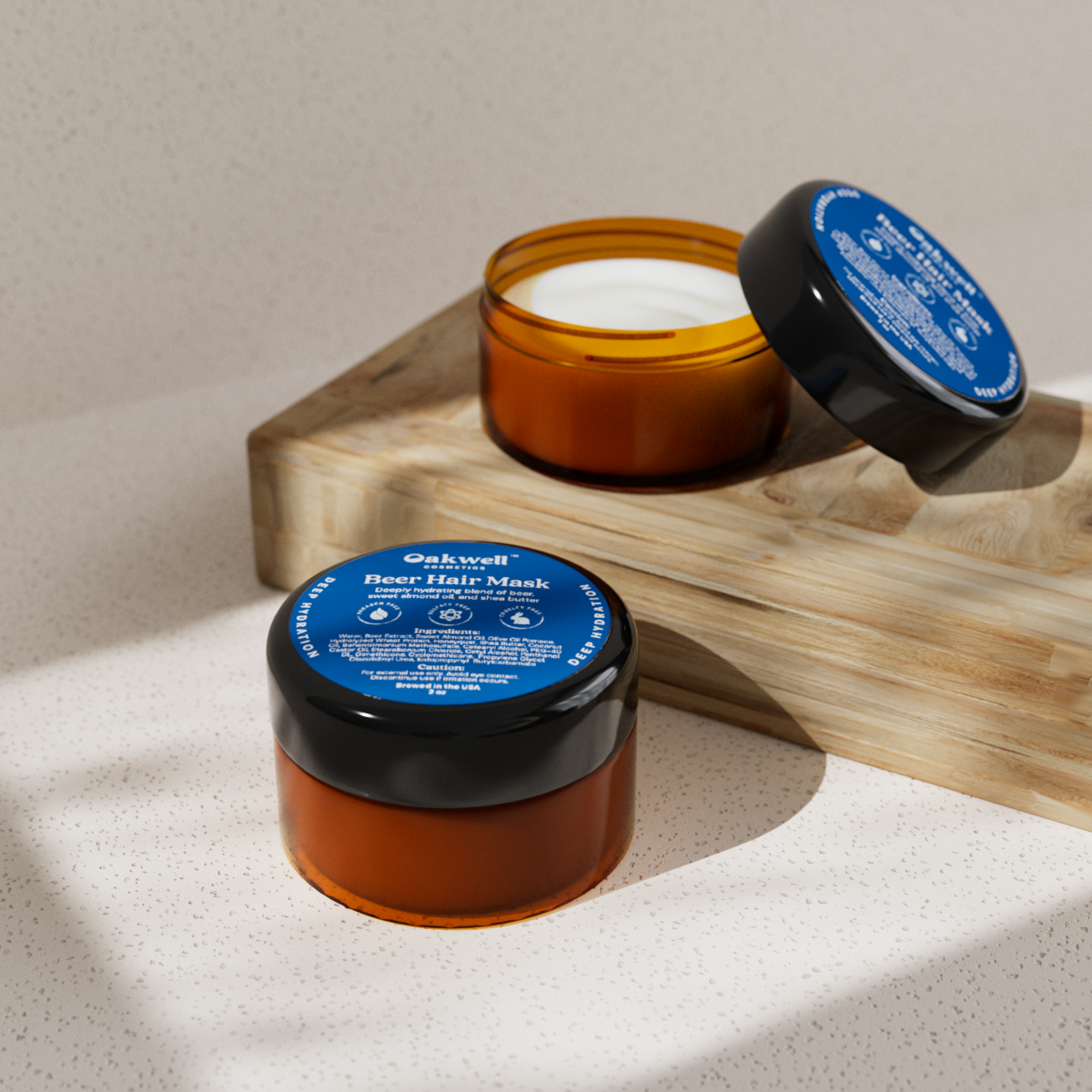 Beer Hair Mask
$29.00
8.0 FL OZ / 240 ML and 2.0 FL OZ / 60 ML
Rehydrate and restore your hair with Oakwell Cosmetics Beer Hair Mask. It's made with a rejuvenating blend of beer, coconut oil, and wheat protein for deeply conditioned, beautiful hair.
Beer Hair Mask benefits:
A conditioning hair mask to bring your hair back to life
✓ Ideal for all hair, including beards, color-treated, and damaged
✓ Helps with hair loss and thinning
✓ Promotes strong hair growth and shine
✓ Hydrates and nourishes for silky smoothness
✓  Smells refreshing

Key Ingredients – The Good Stuff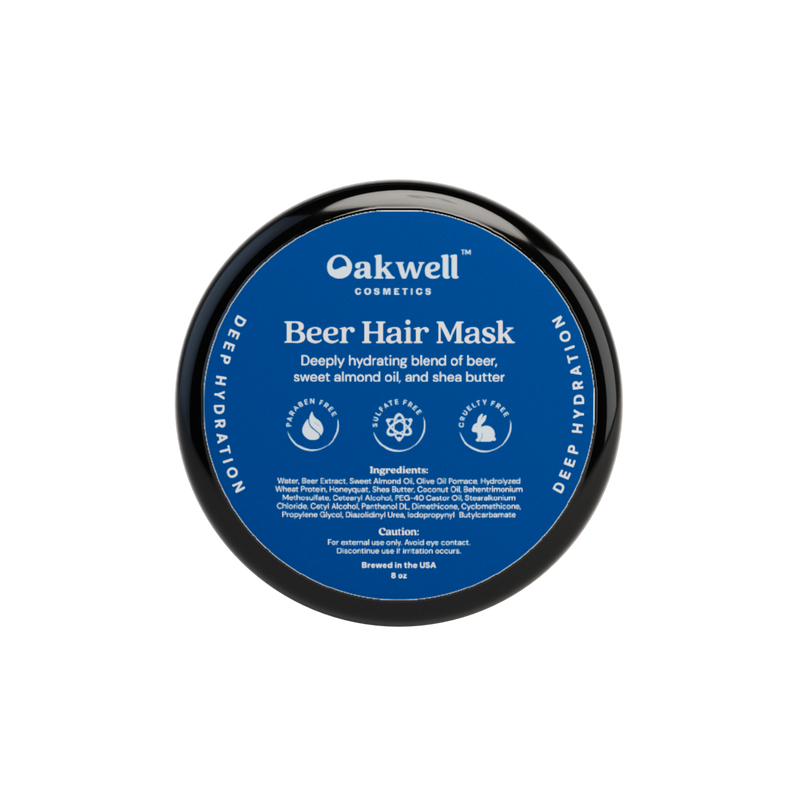 Beer
Revitalize your hair and support healthy hair growth with beer's nutrient-rich ingredients, including protein and vitamin B.

Coconut Oil
Strengthen and soften your hair with coconut oil that reduces breakage and encourages longer, fuller hair.

Shea Butter
Moisturize your hair with nourishing fatty acids from vitamins A and E found in shea butter.

Wheat Protein
Repair dry or damaged hair with wheat protein's natural moisturizing element, which also strengthens and boosts shine.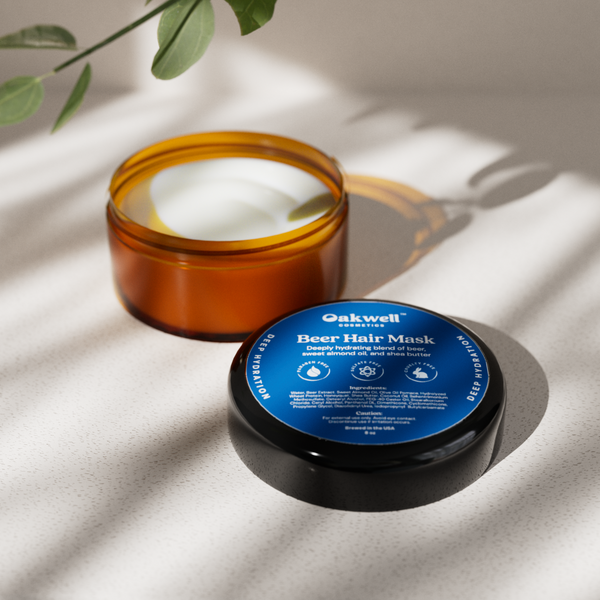 How to Use Your Beer Hair Mask
1
Shampoo hair and gently ring out excess water.
2
Dispense a quarter size of the mask into your hands.
3
Work through your hair, from roots to ends.
4
Comb mask through your hair to evenly distribute.
5
Leave on for 10 minutes before rinsing thoroughly.
6
Apply hair conditioner as directed.
Beer Hair Mask FAQs
Beer hair care products offer many benefits, including hydration, deep cleansing, and nourishment.
A beer hair mask is ideal for anyone who wants to restore their hair and encourage healthier, fuller growth. Oakwell Beer Spa's Beer Hair Mask works well for and deeply conditions all hair types.
If you leave your beer hair mask in and let it absorb before washing it out, it'll hydrate your hair without making it feel or look too oily.
We recommend nourishing your hair with a beer hair mask once or twice weekly, depending on your hair type. If you have an oily scalp or hair, limit use to once weekly.